Inflammatory reactions in the central nervous system (CNS) are currently known to be associated with many neurological disorders. In neurodegenerative diseases, such as Alzheimer's disease (AD) and Parkinson's disease (PD), there is considerable penetration of different leukocyte subsets into the CNS or there is severe activation of microglial cells which increases many inflammatory mediators in the CNS. In acute CNS disorders, including delayed corrosion associated with vasospasm after subarachnoid hemorrhage (SAH), ischemic stroke, spontaneous intracerebral hemorrhage (ICH), and traumatic brain injury (TBI), current evidence from a variety of research studies reveal that inflammation may be a possible target for treatment. Inflammation is becoming a promising region of research study for new treatments.  
To speed up the process of translating this information to clinical applications, a number of significant problems have to be addressed as their capacity to continuously identify characteristic cerebral deficits in people with neurodegenerative diseases, the connections of brain injuries to clinical symptoms and genetic diagnosis as well as the level to which the harm respond to various treatment approaches. In this article, findings that address some of these problems are reported by several researchers.  
Inflammation and Neurological Disorders
In neurodegenerative diseases, a research study reviewed the function of chronic neuroinflammation in the pathogenesis of Alzheimer's disease (AD). With the glial fibrillary acidic protein-interleukin 6 (GFAP-IL6) transgenic mice model, the researchers demonstrated that this animal model, in which chronic neuroinflammation triggered the expression of the cytokine interleukin-6 (IL-6) in astrocytes, could serve as a great tool for drug and/or medicine discovery and validation in vivo.  
Another research study assessed the role of inflammation in the neuropathology of Parkinson's disease (PD). They supplied a synopsis of current knowledge on the temporal profile of immune reactions in PD and discussed the potential effects of central and peripheral inflammation. The research study utilized TRODAT-1 SPECT to rate leukocyte apoptosis from PD patients and its association with central dopamine neuron loss. The leukocyte apoptosis and striatal dopamine transporter uptake ratios were associated with the duration of the disease and increased severity. The interaction between brain and systemic inflammation may be liable for the neurodegenerative disease progression. Another research study utilized the Longitudinal Health Insurance Database 2000 (LHID2000) to analyze and evaluate the probability of dementia between patients clinically diagnosed with autoimmune rheumatic diseases (ARD) and non-ARD patients during a 5-year follow-up interval. Their findings indicate that patients with and without ARD had comparable risks of developing dementia.  
In severe critical CNS diseases, the research study utilized traumatic brain injury (TBI) models to determine whether simvastatin, together with an antioxidant, could cause cerebral vascular endothelial inflammatory responses after traumatic brain injury in rat models. Their findings support that simvastatin combined with an antioxidant could offer neuroprotection and it could possibly be attributed to cerebral vascular inflammatory reactions. The analysis utilized a structural equation modeling to evaluate the predictive value of admission Glasgow Coma Scale (GCS) scores, duration of unconsciousness, neurosurgical intervention, and countercoup lesion associated with the impairment of memory and processing rate functions six months after a TBI. The analysis also revealed that admission GCS score is a tremendous predictor of memory/processing speed dysfunctions after TBI.  
One research study investigated serum thiobarbituric acid-reactive substances (TBARS) and free thiol levels in a variety of subtypes of acute ischemic stroke (AIS) where they evaluated their association with clinical results. They discovered that patients with the disease have greater oxidative stress but reduced antioxidant defense compared to those with disease following AIS. Serum TBARS level at the acute phase of a stroke is a predictor for the outcome. Along with other research studies, these aimed to ascertain whether serum adhesion molecules are associated with septic encephalopathy (SE). Their findings reveal that SE suggests higher mortality in nontraumatic patients with sepsis. Serum vascular cell adhesion molecule-1 (VCAM-1) degree on presentation is a much more effective predictor of SE in these patients than lactate concentration and other adhesion molecules on admission, according to research studies.  
From the CNS health issues, research studies investigated the relationship between protein expressions of two autophagy markers, LC3B and Beclin-1, with clinical trials in astrocytoma patients. Their results suggest that targeting the cancer stem-like cell in astrocytoma can offer an approach that astrocytoma cancer stem-like cells together with improved autophagy may lead to resistance. Along with another research study, researchers researched DAPK protein expression and promoter hypermethylation in central neurocytoma and oligodendroglioma. Their results demonstrated that repressed expression and DAPK promoter hypermethylation of DAPK protein were prevalent in central neurocytoma than in oligodendroglioma. DAPK promoter hypermethylation can be useful for differential diagnosis between these two types of tumors.  
In conclusion, the article above emphasizes several essential research strategies that are making it more evident that neuroinflammation or inflammatory reactions are of translational significance for different types of neurological disorders. The results from these research studies not only enable us to understand the pathogenesis of these disorders but these also show great potential to provide desperately objective biomarkers for analysis and clinical investigation. Knowledge and comprehension of those conditions have contributed to the development of effective treatments, animal models, and innovative tools to characterize these medical conditions and provide better treatment options to patients.  
Neuroinflammation is ultimately characterized as the inflammation of the nervous tissue. It can commonly occur due to a variety of factors, including toxins, infections, autoimmune diseases, and even traumatic brain injury (TBI). In the central nervous system (CNS), the microglial cells are in charge of activating inflammatory reactions associated with these factors. However, excess microglia activation can ultimately cause a variety of health issues, including neurological diseases, among others. – Dr. Alex Jimenez D.C., C.C.S.T. Insight
---
Metabolic Assessment Form
The following Metabolic Assessment Form can be filled out and presented to Dr. Alex Jimenez. Symptom groups listed on this form are not intended to be utilized as a diagnosis of any type of disease, condition, or any other type of health issue.  
---
In honor of Governor Abbott's proclamation, October is Chiropractic Health Month. Learn more about the proposal.  
Inflammatory reactions in the central nervous system (CNS) are currently known to be associated with many neurodegenerative diseases, such as Alzheimer's disease (AD) and Parkinson's disease (PD). The scope of our information is limited to chiropractic, musculoskeletal and nervous health issues as well as functional medicine articles, topics, and discussions. We use functional health protocols to treat injuries or chronic disorders of the musculoskeletal system. To further discuss the subject matter above, please feel free to ask Dr. Alex Jimenez or contact us at 915-850-0900 .  
Curated by Dr. Alex Jimenez  
---
Additional Topic Discussion: Chronic Pain
Sudden pain is a natural response of the nervous system which helps to demonstrate possible injury. By way of instance, pain signals travel from an injured region through the nerves and spinal cord to the brain. Pain is generally less severe as the injury heals, however, chronic pain is different than the average type of pain. With chronic pain, the human body will continue sending pain signals to the brain, regardless if the injury has healed. Chronic pain can last for several weeks to even several years. Chronic pain can tremendously affect a patient's mobility and it can reduce flexibility, strength, and endurance.
---
Neural Zoomer Plus for Neurological Disease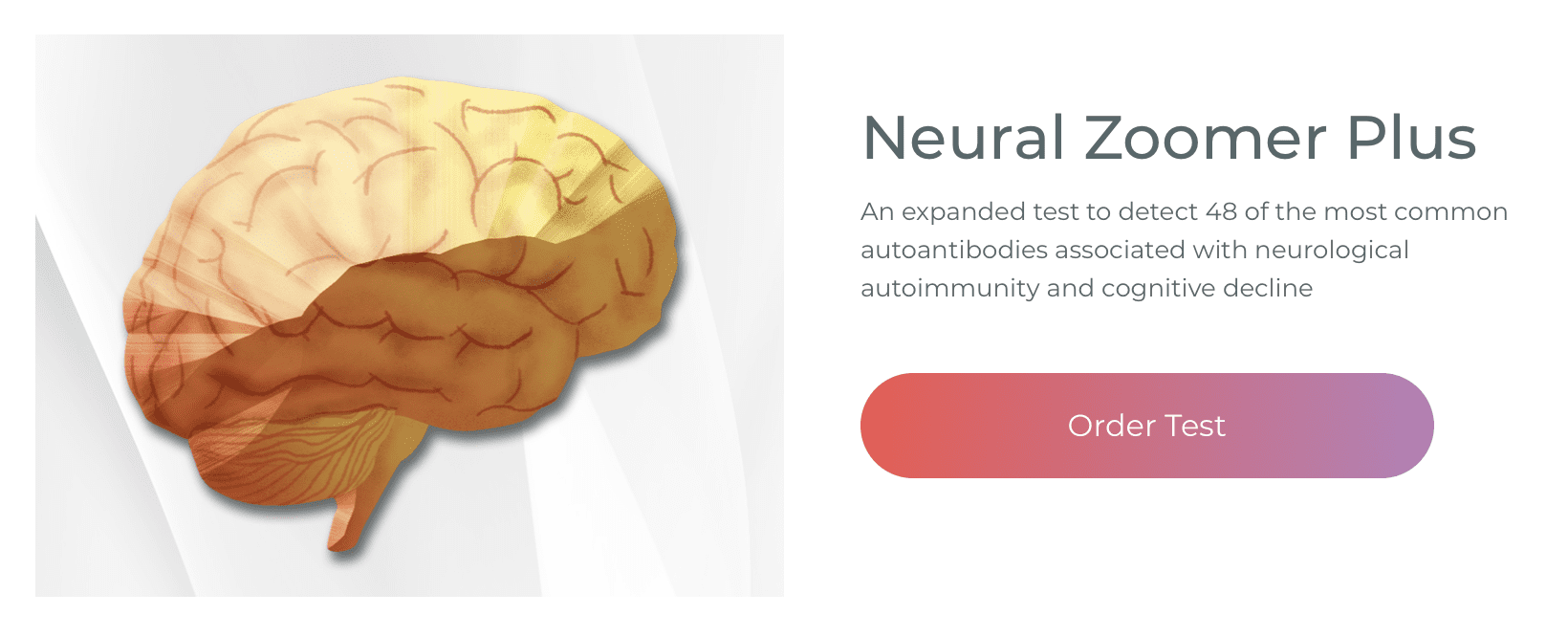 Dr. Alex Jimenez utilizes a series of tests to help evaluate neurological diseases. The Neural ZoomerTM Plus is an array of neurological autoantibodies which offers specific antibody-to-antigen recognition. The Vibrant Neural ZoomerTM Plus is designed to assess an individual's reactivity to 48 neurological antigens with connections to a variety of neurologically related diseases. The Vibrant Neural ZoomerTM Plus aims to reduce neurological conditions by empowering patients and physicians with a vital resource for early risk detection and an enhanced focus on personalized primary prevention.  
Formulas for Methylation Support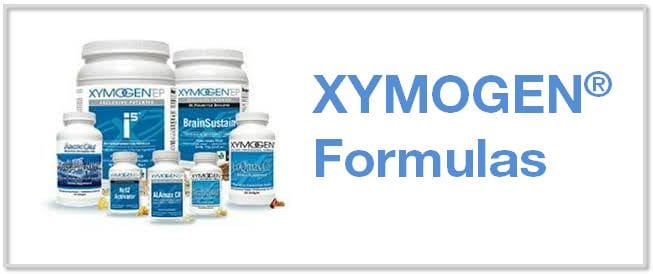 XYMOGEN's Exclusive Professional Formulas are available through select licensed health care professionals. The internet sale and discounting of XYMOGEN formulas are strictly prohibited.
Proudly, Dr. Alexander Jimenez makes XYMOGEN formulas available only to patients under our care.
Please call our office in order for us to assign a doctor consultation for immediate access.
If you are a patient of Injury Medical & Chiropractic Clinic, you may inquire about XYMOGEN by calling 915-850-0900.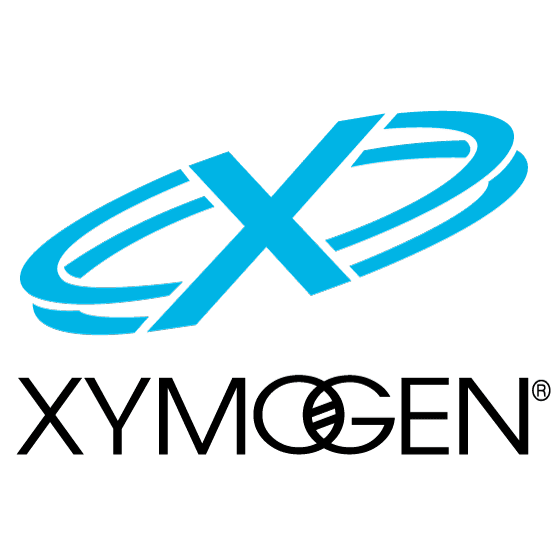 For your convenience and review of the XYMOGEN products please review the following link.*XYMOGEN-Catalog-Download  
* All of the above XYMOGEN policies remain strictly in force.
---
Post Disclaimer
Professional Scope of Practice *
The information herein on "Inflammatory Reactions in Functional Neurology" is not intended to replace a one-on-one relationship with a qualified health care professional or licensed physician and is not medical advice. We encourage you to make healthcare decisions based on your research and partnership with a qualified healthcare professional.
Blog Information & Scope Discussions
Our information scope is limited to Chiropractic, musculoskeletal, physical medicines, wellness, contributing etiological viscerosomatic disturbances within clinical presentations, associated somatovisceral reflex clinical dynamics, subluxation complexes, sensitive health issues, and/or functional medicine articles, topics, and discussions.
We provide and present clinical collaboration with specialists from various disciplines. Each specialist is governed by their professional scope of practice and their jurisdiction of licensure. We use functional health & wellness protocols to treat and support care for the injuries or disorders of the musculoskeletal system.
Our videos, posts, topics, subjects, and insights cover clinical matters, issues, and topics that relate to and directly or indirectly support our clinical scope of practice.*
Our office has reasonably attempted to provide supportive citations and has identified the relevant research study or studies supporting our posts. We provide copies of supporting research studies available to regulatory boards and the public upon request.
We understand that we cover matters that require an additional explanation of how it may assist in a particular care plan or treatment protocol; therefore, to further discuss the subject matter above, please feel free to ask Dr. Alex Jimenez, DC, or contact us at 915-850-0900.
We are here to help you and your family.
Blessings
Dr. Alex Jimenez DC, MSACP, RN*, CCST, IFMCP*, CIFM*, ATN*
email: coach@elpasofunctionalmedicine.com
Licensed as a Doctor of Chiropractic (DC) in Texas & New Mexico*
Texas DC License # TX5807, New Mexico DC License # NM-DC2182
Licensed as a Registered Nurse (RN*) in Florida
Florida License RN License # RN9617241 (Control No. 3558029)
Presently Matriculated: ICHS: MSN* FNP (Family Nurse Practitioner Program)
Dr. Alex Jimenez DC, MSACP, RN* CIFM*, IFMCP*, ATN*, CCST
My Digital Business Card