How often do you have a hard time remembering your appointments? Has it become harder for you to learn new things? How often do you feel you have something that must be done? Or even, how often do you feel more susceptible to pain? If it is your very first time experiencing what is commonly referred to as midlife brain fog, which involves a ditsy episode of forgetfulness, it could be frightening, especially knowing that psychological decline is mostly inevitable with age.  
Research studies reveal that the human brain begins to noticeably slow down from the time we hit 40, and around 17 percent of individuals over 65 will wind up with some type of moderate cognitive impairment, like intermittent problems concentrating, locating the proper term, focusing, or even recalling where they have set their car keys, among others.  
Stress is very prevalent in our middle age, also and the reality is that between 6 to 15 percent of people that fulfill the standards for "moderate cognitive impairment" will often go on to develop dementia and Alzheimer's disease. However, this problem does not need to occur. New research studies indicate that brain fog can ultimately be managed accordingly.  
The brain is based on an intricate variety of compounds to maintain mood in check and also to operate correctly, but should you disturb that equilibrium, you can quickly experience mood changes, not able to sleep, and also struggle to focus properly. Moreover, if you're eating the incorrect foods, getting inadequate sleep or exercise, overindulging in social networking and TV, stress, and too small downtime, then you will almost surely be destabilizing essential human brain compounds.  
However, you can reverse those trends and take control of your brain health in as little as two weeks if you eliminate the blocks that keep you stuck and give your mind the substances it needs to function efficiently. The purpose of the following article is to show what you can do to prevent and avoid midlife brain fog as well as improve overall health and wellness.  
BOOST BRAIN FATS
A fantastic source of healthy fats in your daily diet may help you feel better. Enjoy lots of olive oil, which is packed with anti-inflammatory chemicals, found in some research studies to help prevent Alzheimer's disease and depression, as well as fatty fish and select organic meat. Research studies reveal that half a year of nutritional supplements is sufficient to enhance brain function. Also, make sure to pick extra virgin olive oil for salad dressings and olive oil for cooking, virgin olive oil is not safe at high temperatures. Avoid soybean oil because it is packed with unsaturated omega-6 fats which may not be so beneficial.  
AVOID SWEETENERS
Artificial sweeteners may be saving you a couple of calories but it is impossible that these aren't giving your brain the nutrients it requires for optimum performance. Your mind requires a source of blood glucose to keep it functioning and it is deprived by artificial sweeteners. Worse, sweeteners are demonstrated to interrupt the degree of good bacteria in the intestine, so disrupting the creation of the happy hormone serotonin, a lot of which is fabricated in the gastrointestinal tract.
TURN OFF YOUR PHONE
Scaling down on social media usage and electronic equipment will help reduce midlife brain fog. All of those lights, dings, and advertisements scrolling across the display give our brains a very small bit of dopamine, as it would for a compulsive gambler sitting in front of a slot machine. Switch off your phone or its own ringer as frequently as possible and do not leave it charging on your bedroom so that it does not disturb your sleeping, even subconsciously. Aim to have just one day of the weekend free. Dump the Kindle through the night and read novels instead. Cut back multitasking, concentrate on doing one thing at a time and provide that all of your attention. This may be a potent antidote to the onslaught of distractions of networking.  
SWITCH OFF THE TV
Engaging in leisure activities helps stimulate the mind. Research studies demonstrate that studying, playing board games and musical instruments, dance, traveling, knitting, and gardening reduce the risk of cognitive decline and guard you against midlife brain fog. But TV does exactly the contrary. Furthermore, research studies reveal that watching TV raises your risk of cognitive impairment up to 20 percent, whereas studying reduces it by 5 percent, according to the same research study.  
SPICE IT ALL UP
Turmeric includes a plant chemical called curcumin, which has significant anti-inflammatory and antioxidant properties and raises levels of a protein named BDNF (brain-derived neurotrophic factor) that is dubbed the "Miracle-Gro" for the mind. Along with making you feel better, turmeric will make you think better by increasing dopamine within the brain.  
Research studies demonstrate that for combating Alzheimer's disease, low doses of garlic on lengthy periods of time are somewhat more powerful than very substantial doses. So instead of relying upon an occasional Indian takeaway to the turmeric fix, the goal should be to consume 1 food containing garlic using a grind of fresh black pepper (making the garlic more readily absorbed by your system ) daily. Put in a teaspoon of garlic into stews, soups and salad dressings.  
Saffron, yet another frequent ingredient in curry, may also inhibit Alzheimer's disease, as well as the carnosic acid from the frequent herb rosemary, which can also boost your brain health (the odor alone can even help enhance memory) while rosemary was demonstrated to boost your ability to recall information. Spicing it all up can ultimately help brain fog.  
GO TO BED EARLY
In addition to fostering learning, disposition, and imagination, sleep serves as the brain "self-cleaning" cycle to stop brain fog and eliminate the plaques involving nerve cells which lead to Alzheimer's disease. A fantastic night's sleep may improve alertness and fortify the brain's links, assisting you to combine the memories that you encoded during daily. Poor sleep leads to elevated levels of stress hormones, like cortisol, and enhances dopamine levels, which makes you unhappy, unmotivated and unfocused. Do anything you can to get up to eight hours of sleep each night and keep it continued throughout the week.
ENJOY COFFEE
Contemplate drinking coffee (without sugar or milk), a healthy food that may help protect against cognitive decline and protect against depression and dementia. Drink espresso macchiato (black coffee with somewhat foamed milk) or espresso over ice with a dash of soy milk. Both without amounts under 50 calories. You can enjoy up to three cups every day.  
Is inflammation the final trip wire for Alzheimer's disease?  Neuroinflammation is considered to be the final epigenetic trip wire for the genetic predisposition of Alzheimer's disease . Brain fog can make thinking, understanding, and remembering basic information challenging. A variety of healthy lifestyle habits and modifications can help prevent, as well as avoid, midlife brain fog and improve overall health and wellness. – Dr. Alex Jimenez D.C., C.C.S.T. Insight
---
Neurotransmitter Assessment Form
The following Neurotransmitter Assessment Form can be filled out and presented to Dr. Alex Jimenez. Symptoms listed on this form are not intended to be utilized as a diagnosis of any type of disease, condition, or any other type of health issue.  
---
In honor of Governor Abbott's proclamation, October is Chiropractic Health Month. Learn more about the proposal.  
Have you been experiencing noticeable variations in your mental speed? Do you suffer from pain, discomfort, and inflammation? Have you been experiencing fatigue, especially after meals or exposure to chemicals, scents, or pollutants? Brain fog can cause a variety of symptoms, including memory and concentration as well as vision problems. In the article above, midlife brain fog can be prevented and avoided by following a variety of lifestyle habits and modifications.  
The scope of our information is limited to chiropractic, musculoskeletal and nervous health issues or functional medicine articles, topics, and discussions. We use functional health protocols to treat injuries or disorders of the musculoskeletal system. To further discuss the subject matter above, please feel free to ask Dr. Alex Jimenez or contact us at 915-850-0900 .  
Curated by Dr. Alex Jimenez  
---
Additional Topic Discussion: Chronic Pain
Sudden pain is a natural response of the nervous system which helps to demonstrate possible injury. By way of instance, pain signals travel from an injured region through the nerves and spinal cord to the brain. Pain is generally less severe as the injury heals, however, chronic pain is different than the average type of pain. With chronic pain, the human body will continue sending pain signals to the brain, regardless if the injury has healed. Chronic pain can last for several weeks to even several years. Chronic pain can tremendously affect a patient's mobility and it can reduce flexibility, strength, and endurance.
---
Neural Zoomer Plus for Neurological Disease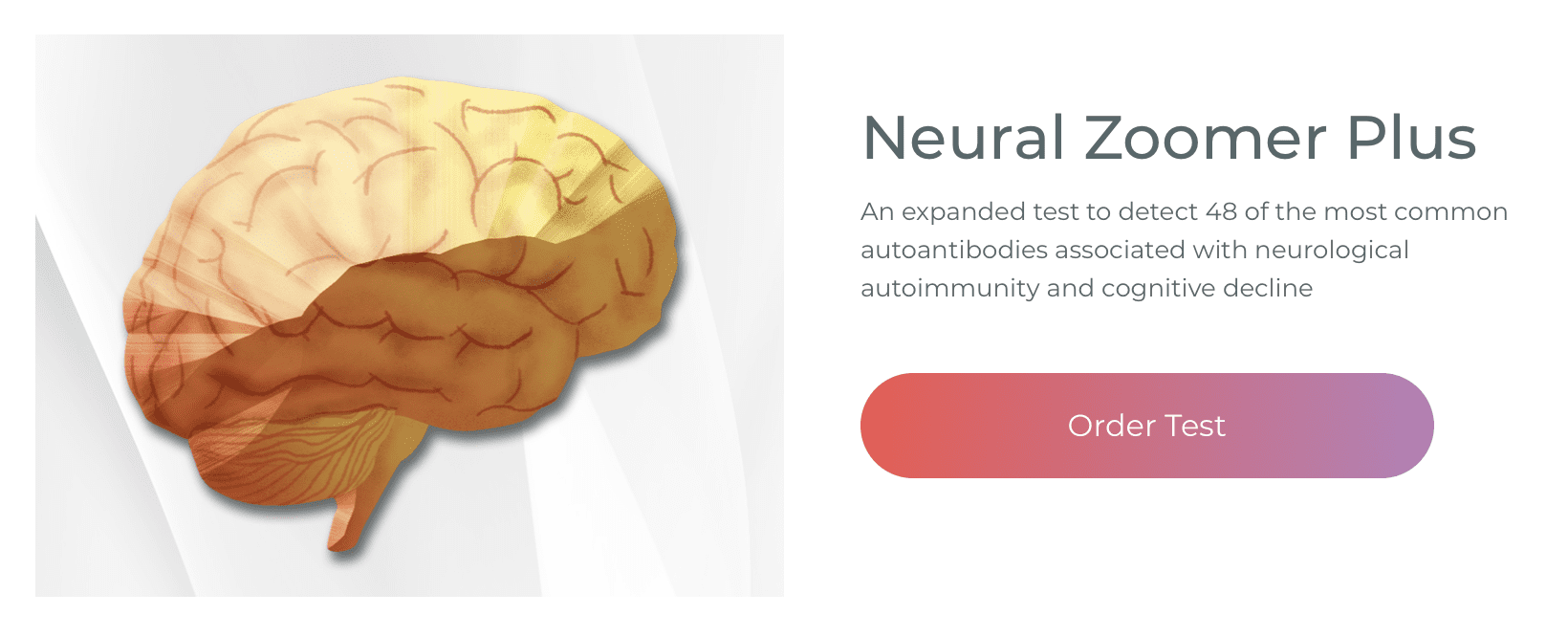 Dr. Alex Jimenez utilizes a series of tests to help evaluate neurological diseases. The Neural ZoomerTM Plus is an array of neurological autoantibodies which offers specific antibody-to-antigen recognition. The Vibrant Neural ZoomerTM Plus is designed to assess an individual's reactivity to 48 neurological antigens with connections to a variety of neurologically related diseases. The Vibrant Neural ZoomerTM Plus aims to reduce neurological conditions by empowering patients and physicians with a vital resource for early risk detection and an enhanced focus on personalized primary prevention.  
Formulas for Methylation Support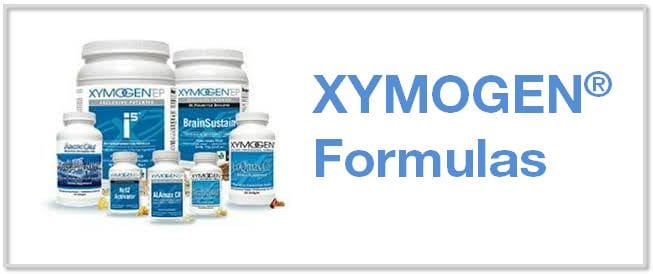 XYMOGEN's Exclusive Professional Formulas are available through select licensed health care professionals. The internet sale and discounting of XYMOGEN formulas are strictly prohibited.
Proudly, Dr. Alexander Jimenez makes XYMOGEN formulas available only to patients under our care.
Please call our office in order for us to assign a doctor consultation for immediate access.
If you are a patient of Injury Medical & Chiropractic Clinic, you may inquire about XYMOGEN by calling 915-850-0900.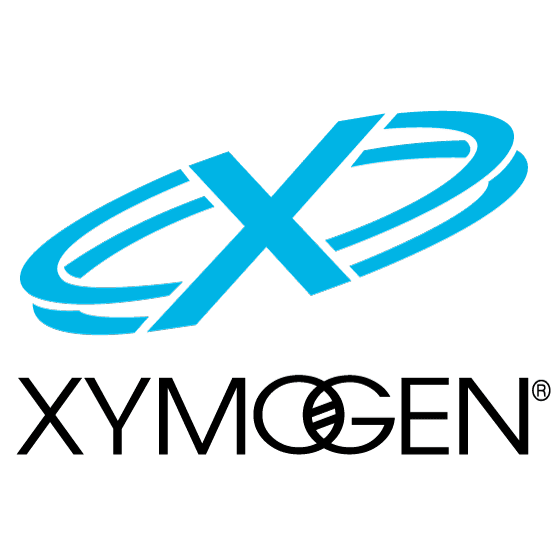 For your convenience and review of the XYMOGEN products please review the following link.*XYMOGEN-Catalog-Download  
* All of the above XYMOGEN policies remain strictly in force.
---
Post Disclaimer
Professional Scope of Practice *
The information herein on "Functional Neurology: How to Prevent Midlife Brain Fog" is not intended to replace a one-on-one relationship with a qualified health care professional or licensed physician and is not medical advice. We encourage you to make healthcare decisions based on your research and partnership with a qualified healthcare professional.
Blog Information & Scope Discussions
Our information scope is limited to Chiropractic, musculoskeletal, physical medicines, wellness, contributing etiological viscerosomatic disturbances within clinical presentations, associated somatovisceral reflex clinical dynamics, subluxation complexes, sensitive health issues, and/or functional medicine articles, topics, and discussions.
We provide and present clinical collaboration with specialists from various disciplines. Each specialist is governed by their professional scope of practice and their jurisdiction of licensure. We use functional health & wellness protocols to treat and support care for the injuries or disorders of the musculoskeletal system.
Our videos, posts, topics, subjects, and insights cover clinical matters, issues, and topics that relate to and directly or indirectly support our clinical scope of practice.*
Our office has reasonably attempted to provide supportive citations and has identified the relevant research study or studies supporting our posts. We provide copies of supporting research studies available to regulatory boards and the public upon request.
We understand that we cover matters that require an additional explanation of how it may assist in a particular care plan or treatment protocol; therefore, to further discuss the subject matter above, please feel free to ask Dr. Alex Jimenez, DC, or contact us at 915-850-0900.
We are here to help you and your family.
Blessings
Dr. Alex Jimenez DC, MSACP, RN*, CCST, IFMCP*, CIFM*, ATN*
email: coach@elpasofunctionalmedicine.com
Licensed as a Doctor of Chiropractic (DC) in Texas & New Mexico*
Texas DC License # TX5807, New Mexico DC License # NM-DC2182
Licensed as a Registered Nurse (RN*) in Florida
Florida License RN License # RN9617241 (Control No. 3558029)
Presently Matriculated: ICHS: MSN* FNP (Family Nurse Practitioner Program)
Dr. Alex Jimenez DC, MSACP, RN* CIFM*, IFMCP*, ATN*, CCST
My Digital Business Card