Have you started following the ketogenic diet? Are you confused with what type of fats you should eat to achieve and maintain ketosis? In the following article, we will list the different types of essential fats which are vital in the ketogenic diet.
Fats are crucial in the ketogenic diet. To promote the breaking down of fat rather than protein or carbohydrates, you need to consume fat, a process known as ketosis. However, the value of the healthy fats you eat is fundamental. Fat is satiating and it tastes good. Simply, be sure to eat the ideal kind of fat. There are four categories of fat permitted on the ketogenic, or keto, diet:
Polyunsaturated fats
Monounsaturated fats (MUFAs)
Polyunsaturated fats (PUFAs), which comprises omega 3
Only naturally-occurring trans fats
Remember that a balance of omega-3s and omega-6s can help maintain overall health and wellness, improving brain and nerve function and decreasing the risk of cardiovascular disease, Alzheimer's disease, and type-2 diabetes. While omega-6 is vital, however, too much of it can cause inflammation in the human body, therefore, avoid eating high amounts of omega-6 from sources like peanuts and vegetable oils, such as corn oil or sunflower oil.
Instead, focus largely on the intake of omega-3s from fish sources like trout, salmon, tuna, and mackerel or take a high-quality fish oil supplement. Additionally, be cautious of seeds and nuts since they do include some carbohydrates, particularly pistachios and almonds. Make certain that the fat you eat is currently coming out of nutrient-dense foods, such as fatty cuts of meat. Below is a food listing of the major types of fat in the ketogenic diet.
Fats are the basis of the ketogenic diet. The high fat intake and the low fat intake helps achieve and maintain ketosis, or the creation of ketones. Utilizing ketones for fuel, the human body can burn fat instead of sugar or glucose from carbohydrates. Getting and keeping your body in the state of ketosis can provide many health benefits, including weight loss and overall health and wellness. The quality of fats you consume while on the keto diet is essential towards reaching ketosis. The following article discusses the different types of fats you can eat while on the ketogenic diet and which ones you should avoid.

Dr. Alex Jimenez D.C., C.C.S.T. Insight
Fats and Oils in the Ketogenic Diet
The value of your dietary fat on keto creates a massive difference in the results that you'll see. If you are taking an unhealthy approach for your new low-carb diet program, then you will quickly discover reverse health consequences. That is why it's vital to understand which sources of fat are actually considered safe and healthy to consume on while on the ketogenic diet.
The very first sort of healthy fat to begin including on your keto diet plan is saturated fat. Saturated fat was analyzed and proven to enhance HDL and LDL cholesterol levels, both good and bad cholesterol markers, and it may also strengthen bone density and improve the function of your immune system as well as promote the production of important hormones in the human body.
Saturated fats include:
Grass-fed and organic red meats
High fat dairy like ghee, grass-fed butter, and heavy cream
Lard, tallow, and eggs
These are animal-based saturated fats but there are also plant-based selections like olive oil and MCT oil that could provide you with the wholesome dose of saturated fats that you need to maintain your well-being. Branching out of healthy unsaturated fats, both monounsaturated fatty acids and polyunsaturated fatty acids can help you accomplish your ketosis objectives. Take a look at the graph below to get a visual of these wholesome oils and fats to focus on if following a ketogenic diet.
Monounsaturated fats include:
Virgin olive oil, avocado oil, and macadamia nut oil (eating avocados and olives also helps you reap these healthy fats)
Certain nuts and seeds
Polyunsaturated fats include:
Nuts and seeds such as walnuts, flaxseeds, chia seeds, sunflower, and pumpkin seeds
Flaxseed oil, sesame oil, fish oil, avocado oil, and krill oil
Fatty fish like trout, mackerel, salmon, and tuna
Fats and Oils to Avoid in the Keto Diet
You will also have to learn that some dietary fats should be avoided altogether. Simply because you are after a high-fat ketogenic diet does not mean that you ought to indulge in each fat you encounter. All fats aren't created equal. Stay away from unhealthy fats like:
Hydrogenated and partially hydrogenated oils. These fats can be present in packaged foods. They may also increase your risk of developing higher cholesterol, cancer, obesity, and heart disease along with inflammation. If you are relying on packaged foods to get you through the ketogenic diet, check the tag and ditch any foods with them.
Highly processed vegetable oils. Peanut oil, corn oil, canola oil, soybean oil, sunflower oil, and grapeseed oil are fats which seem healthier than they are. These fats are generally created with genetically modified seeds which are possible allergens. Extreme heat can also make these oils go rancid. Additionally, they may leave fatty deposits on your body that may result in heart attacks and premature death. Finally, these oils contain higher levels of omega 6 fatty acids which can lead to chronic inflammation.
Nuts and Seeds in the Ketogenic Diet
Another simple and gratifying way to sneak healthy fats into the ketogenic diet would be to reach for uncooked seeds and nuts. These nutrient powerhouses are packed with essential nutrients, such as magnesium, selenium, and manganese. Seeds and nuts may enhance brain health, fortify your immune system, and assist with digestion and blood sugar control.
They are also high in healthy fats, have a moderate quantity of protein, and are usually low carb, based on the kind you select. Nuts and seeds are also simple to carry, which makes them among the best snacks when on a keto diet. Some nuts and seeds, however, are better than others. In keto, this implies that they have more fat and less carbohydrates.
The five best nuts in the ketogenic diet include:
Macadamia nuts
Pecans
Brazil nuts
Walnuts
Hazelnuts
Pine nuts, almonds, cashews, and pistachios are also great nuts to include into the ketogenic diet. However, because they have more carbohydrates compared to the top five, they need to be consumed in moderation so that you don't accidentally tip on your carbohydrate count daily. Consuming one or more one of these nuts as nut butter is a handy way to receive a spoonful of nourishment during snack time. However, you are going to want to practice portion control too since the serving size is really small.
The following best seeds in the ketogenic diet include: 
Pumpkin seeds
Sesame seeds
Sunflower seeds and sunflower seed butter
Tahini (sesame seed paste)
Chia seeds
Flaxseeds
Nuts and Seeds to Avoid in the Keto Diet
Are you wondering why peanuts and peanut butter is not part of the list of ketogenic diet foods? The majority of us have grown up eating and snacking on peanut butter. But a lot of us don't recognize that peanut butter isn't really made out of nuts; peanuts are a legume, which is part of the exact same family as peas, soybeans, and lentils. While the macro dysfunction and low-fat level of a serving of peanuts might be like other nuts, that is where their healthy comparison stops.
Peanuts and peanut butter are:
Packed with unnecessary added sugars
Loaded with hydrogenated oils (essentially harmful trans fats)
Low in fat and filled with junk as a replacement
Hard to digest
Covered in pesticides
High in oxalates (which prevent proper nutrient absorption and can lead to kidney stones)
High in inflammatory omega-6 fatty acids
Dairy in the Ketogenic Diet
Most dairy products fit into the "fat" and "protein" category but they are accepted as part of the ketogenic diet as long as you're not lactose intolerant. Simply make sure you eat the full-fat version and preferably choose organic and raw options, if possible. Dairy is not an extremely important element of a keto diet. If you are lactose intolerant, you may safely omit it.
For people with dairy sensitivities:
Find hard and long-aged dairy
Use ghee, a butter alternative without the irritating milk solids
Get checked for a casein sensitivity to rule out the other common irritant found in dairy
Other dairy choices can include:
Unflavored greek yogurt, fermented yogurt, and kefir
Hard cheeses like blue cheese, gouda, and parmesan
Semi-hard cheese such as Colby, provolone, and swiss cheese
Softer cheeses like mozzarella, brie, muenster, and Monterey Jack
Cream cheese, mascarpone, creme fraiche, and cottage cheese, which are also okay on a high-fat diet
Dairy to Avoid in the Keto Diet
Very similar to healthy versus unhealthy fats, these dairy things are packed using the wrong ingredients and aren't good if you are trying to achieve and maintain ketosis. To reach ketosis, avoid these 3 dairy products on the ketogenic diet.
Low fat, reduced fat, and fat-free milk. When fat is removed from dairy, sugar is added to fill in the gaps and make these taste much better. The sugar in these products will prevent you from going into ketosis. Whole milk is not much better, however, with 12.8 grams of carbohydrates per glass, you're much better off enjoying low carb cheese over a glass of milk.
Half and half. Do not go with this particular half milk/half cream mix either. You are still getting a dose of sugar and less fat, two of which is not ideal for a keto diet. Reach for heavy whipping cream and you won't hav carbohydrates or sugar to contend with.
Evaporated and condensed milk. Before incorporating these canned milk choices for your next recipe, you need to know these are essentially a cooked down variation of milk syrup and sugar in disguise. Luckily, it is simple to substitute this cooking staple with unsweetened, full-fat, canned coconut milk. Plus, as it is made from coconuts, you also receive healthy saturated fats.
Fats are ultimately essential in the ketogenic diet. Recognizing the different types of fats you can eat while on the keto diet is important in order to help you achieve and maintain ketosis. The scope of our information is limited to chiropractic and spinal health issues. To discuss the subject matter, please feel free to ask Dr. Jimenez or contact us at 915-850-0900 .
Curated by Dr. Alex Jimenez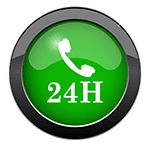 Additional Topic Discussion: Acute Back Pain
Back pain is one of the most prevalent causes of disability and missed days at work worldwide. Back pain attributes to the second most common reason for doctor office visits, outnumbered only by upper-respiratory infections. Approximately 80 percent of the population will experience back pain at least once throughout their life. The spine is a complex structure made up of bones, joints, ligaments, and muscles, among other soft tissues. Injuries and/or aggravated conditions, such as herniated discs, can eventually lead to symptoms of back pain. Sports injuries or automobile accident injuries are often the most frequent cause of back pain, however, sometimes the simplest of movements can have painful results. Fortunately, alternative treatment options, such as chiropractic care, can help ease back pain through the use of spinal adjustments and manual manipulations, ultimately improving pain relief.
***
Post Disclaimer
Professional Scope of Practice *
The information herein on "Essential Fats on the Ketogenic Diet" is not intended to replace a one-on-one relationship with a qualified health care professional or licensed physician and is not medical advice. We encourage you to make healthcare decisions based on your research and partnership with a qualified healthcare professional.
Blog Information & Scope Discussions
Our information scope is limited to Chiropractic, musculoskeletal, physical medicines, wellness, contributing etiological viscerosomatic disturbances within clinical presentations, associated somatovisceral reflex clinical dynamics, subluxation complexes, sensitive health issues, and/or functional medicine articles, topics, and discussions.
We provide and present clinical collaboration with specialists from various disciplines. Each specialist is governed by their professional scope of practice and their jurisdiction of licensure. We use functional health & wellness protocols to treat and support care for the injuries or disorders of the musculoskeletal system.
Our videos, posts, topics, subjects, and insights cover clinical matters, issues, and topics that relate to and directly or indirectly support our clinical scope of practice.*
Our office has reasonably attempted to provide supportive citations and has identified the relevant research study or studies supporting our posts. We provide copies of supporting research studies available to regulatory boards and the public upon request.
We understand that we cover matters that require an additional explanation of how it may assist in a particular care plan or treatment protocol; therefore, to further discuss the subject matter above, please feel free to ask Dr. Alex Jimenez, DC, or contact us at 915-850-0900.
We are here to help you and your family.
Blessings
Dr. Alex Jimenez DC, MSACP, RN*, CCST, IFMCP*, CIFM*, ATN*
email: coach@elpasofunctionalmedicine.com
Licensed as a Doctor of Chiropractic (DC) in Texas & New Mexico*
Texas DC License # TX5807, New Mexico DC License # NM-DC2182
Licensed as a Registered Nurse (RN*) in Florida
Florida License RN License # RN9617241 (Control No. 3558029)
Presently Matriculated: ICHS: MSN* FNP (Family Nurse Practitioner Program)
Dr. Alex Jimenez DC, MSACP, RN* CIFM*, IFMCP*, ATN*, CCST
My Digital Business Card