The tendons are powerful soft tissues which connect the muscles to the bones. One of these tendons, the quadriceps tendon, works together with the muscles found at the front of the thigh in order to straighten the leg. A quadriceps tendon rupture can affect an individual's quality of life.
A quadriceps tendon rupture can be a debilitating injury and it usually requires rehabilitation and surgical interventions to restore knee function. These type of injuries are rare. Quadriceps tendon ruptures commonly occur among athletes who perform jumping or running sports.
Quadriceps Tendon Rupture Description
The four quadriceps muscles come together above the kneecap, or patella, to form the quadriceps tendon. The quadriceps tendon joins the quadriceps muscles into the patella. The patella is connected to the shinbone, or tibia, by the patellar tendon. Working collectively, the quadriceps muscles, the quadriceps tendon, and the patellar tendon, straighten the knee.
A quadriceps tendon rupture can be partial or complete. Many partial tears don't completely disrupt the soft tissues. However, a full tear will divide the soft tissues into two parts. If the quadriceps tendon ruptures entirely, the muscle is no longer attached to the kneecap or patella. As a result, the knee is unable to straighten out when the quadriceps muscles contract.
Quadriceps Tendon Rupture Causes
A quadriceps tendon rupture frequently occurs due to an increased load on the leg where the foot is planted and the knee is somewhat flexed. By way of instance, when landing from an awkward jump, the power is too much for the soft tissues to bear, causing a partial or complete tear. Tears may also be due to falls, direct impacts to the knee, and lacerations or cuts.
A weakened quadriceps tendon is also more likely to rupture. Several factors may result in tendon weakness, including quadriceps tendinitis, the inflammation of the quadriceps tendon, called quadriceps tendinitis. Quadriceps tendinitis is one of the most common sports injuries in athletes who participate in sports or physicial activities which involve jumping.
Weakened soft tissues may also be brought on by diseases that interrupt blood flow to the knee or patella. Utilizing corticosteroids and some antibiotics have also been connected to weakness associated with quadriceps tendon ruptures. Immobilization for an extended period of time can also decrease strength in the quadriceps tendons. Finally, quadriceps tendon ruptures can occur due to dislocations and/or surgery.
Quadriceps Tendon Rupture Symptoms
A popping or tearing feeling is one of the most common symptoms associated with a quadriceps tendon rupture. Pain followed by swelling and inflammation of the knee might make the individual unable to straighten out their knee. Other symptoms of a quadriceps tendon rupture include:
An indentation at the top of the kneecap or patella of the affected site
Bruising
Tenderness
Cramping
Sagging or drooping of the kneecap or patella where the tendon tore
Difficulty walking because the knee is buckling or giving away
Quadriceps Tendon Rupture Evaluation
The healthcare professional will perform an evaluation to diagnose a quadriceps tendon rupture by first discussing the patient's symptoms and medical history. After talking about the patient's symptoms and medical history, the doctor will conduct a comprehensive evaluation of the knee.
To ascertain the precise cause of the patient's symptoms, the healthcare professional will examine how well it is possible to stretch, or straighten, the knee. Although this area of the evaluation can be debilitating, it's essential to diagnose a quadriceps tendon rupture.
To verify a quadriceps tendon rupture diagnosis, the doctor may order some imaging tests, like an x-ray or magnetic resonance imaging, or MRI, scan. The kneecap moves from place once the quadriceps tendon ruptures. This can be quite evident on a sideways x-ray perspective of the knee.
Complete tears may frequently be identified with x-rays alone. The MRI can reveal the quantity of tendon torn along with the positioning of the tear. From time to time, an MRI will also rule out another injury with similar symptoms. Diagnostic imaging is helpful in the evaluation of sports injuries.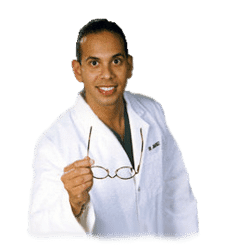 The quadriceps tendon is the large tendon found just above the kneecap, or patella, which allows us to straighten out our knee. While the quadriceps tendon is a strong, fibrous cord which can withstand tremendous amounts of force, sports injuries or other health issues may lead to a quadriceps tendon rupture. Quadriceps tendon ruptures are debilitating problems which can affect a patient's quality of life.

Dr. Alex Jimenez D.C., C.C.S.T. Insight
Quadriceps Tendon Rupture Treatment
Non-Surgical Treatment
A majority of partial tears react well to non-surgical treatment approaches. The doctor may advise the patient to utilize a knee immobilizer or brace to allow the quadriceps tendon to heal. Crutches will help avoid placing weight onto the leg. A knee immobilizer or brace is used for 3 to 6 months.
Once the initial pain, swelling, and inflammation have decreased, alternative treatment options, such as chiropractic care and physical therapy, can be utilized. A doctor of chiropractic, or chiropractor, utilizes spinal adjustments and manual manipulations to carefully correct any spinal misalignments, or subluxations, which may be causing problems.
Furthermore, chiropractic care and physical therapy can provide lifestyle modifications, including physical activity and exercise programs to help speed up the recovery process. The patient may be recommended a variety of stretches and exercises to improve strength, flexibility and mobility. The healthcare professional will determine when it's safe to return-to-play.
Surgical Treatment
Many individuals with complete tears require surgery to repair a quadriceps tendon rupture. Surgical interventions depend on the patient's age, actions, and prior level of function. Surgery for quadriceps tendon ruptures involves re-attaching the tendon to the kneecap or patella. Surgery is carried out with regional spinal anesthetic or general anesthetic.
To reattach the tendon, sutures are put in the tendon and then threaded through drill holes at the kneecap. The stitches are attached in the base of the kneecap. The physician will tie the sutures to find the ideal tension in the kneecap or patella. This will also make sure that the place of the kneecap closely matches that of the uninjured patella or kneecap.
A knee immobilizer, brace or a long leg cast may be utilized following the surgery. The patient may be allowed to set weight on their leg by means of crutches. Stretches and exercises are added into a rehabilitation program by a chiropractor or physical therapist after a surgical intervention.
The precise timeline for chiropractic care and physical therapy following a surgery for those patients that require it will be individualized personally. The patient's rehabilitation program will be contingent upon the kind of tear, their surgery, medical condition, along with other requirements.
Conclusion
The majority of patients can return to their original routines after recovering from a quadriceps tendon rupture. The individual's return will be addressed very carefully by the healthcare professional. The scope of our information is limited to chiropractic and spinal health issues. To discuss the subject matter, please feel free to ask Dr. Jimenez or contact us at 915-850-0900 .
Curated by Dr. Alex Jimenez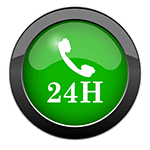 Additional Topic Discussion: Relieving Knee Pain without Surgery
Knee pain is a well-known symptom which can occur due to a variety of knee injuries and/or conditions, including sports injuries. The knee is one of the most complex joints in the human body as it is made-up of the intersection of four bones, four ligaments, various tendons, two menisci, and cartilage. According to the American Academy of Family Physicians, the most common causes of knee pain include patellar subluxation, patellar tendinitis or jumper's knee, and Osgood-Schlatter disease. Although knee pain is most likely to occur in people over 60 years old, knee pain can also occur in children and adolescents. Knee pain can be treated at home following the RICE methods, however, severe knee injuries may require immediate medical attention, including chiropractic care.
Post Disclaimer
Professional Scope of Practice *
The information herein on "What is a Quadriceps Tendon Rupture?" is not intended to replace a one-on-one relationship with a qualified health care professional, or licensed physician, and is not medical advice. We encourage you to make your own healthcare decisions based on your research and partnership with a qualified healthcare professional.
Blog Information & Scope Discussions
Our information scope is limited to Chiropractic, musculoskeletal, physical medicines, wellness, contributing etiological viscerosomatic disturbances within clinical presentations, associated somatovisceral reflex clinical dynamics, subluxation complexes, sensitive health issues, and/or functional medicine articles, topics, and discussions.
We provide and present clinical collaboration with specialists from a wide array of disciplines. Each specialist is governed by their professional scope of practice and their jurisdiction of licensure. We use functional health & wellness protocols to treat and support care for the injuries or disorders of the musculoskeletal system.
Our videos, posts, topics, subjects, and insights cover clinical matters, issues, and topics that relate to and support, directly or indirectly, our clinical scope of practice.*
Our office has made a reasonable attempt to provide supportive citations and has identified the relevant research study or studies supporting our posts. We provide copies of supporting research studies available to regulatory boards and the public upon request.
We understand that we cover matters that require an additional explanation of how it may assist in a particular care plan or treatment protocol; therefore, to further discuss the subject matter above, please feel free to ask Dr. Alex Jimenez DC or contact us at 915-850-0900.
We are here to help you and your family.
Blessings
Dr. Alex Jimenez DC, MSACP, CCST, IFMCP*, CIFM*, ATN*
email: coach@elpasofunctionalmedicine.com
Licensed in: Texas & New Mexico*
Dr. Alex Jimenez DC, MSACP, CIFM*, IFMCP*, ATN*, CCST
My Digital Business Card