Ketones serve as a source of energy for the mitochondria found inside the cells of the human body. These are an alternative fuel to sugar. Ketones are basic substances with a simple molecular structure. Ketones are natural, or carbon-based, chemicals made up of a central carbon atom double-bonded into an oxygen atom and two carbon-containing substituents, denoted by"R".
In humans, there are 3 distinct ketones created by the mitochondria. These are referred to as ketone bodies. The 3 ketones are:
Acetone
Acetoacetate, also known as Acetoacetic Acid
Beta-Hydroxybutyric Acid, also known as Beta Hydroxybutyrate or BHB. Additional compound names include 3-hydroxybutyric acid or 3-hydroxybutyrate.
BHB isn't particularly considered a ketone because it comprises a reactive OH-group rather than a double-bonded oxygen which would generally function as demonstrated in the diagram below. However, BHB continues to function much like a ketone because it transforms into energy, such as acetone and acetoacetate. The following is demonstrated in the diagram below.
Ketogenesis is the metabolism of fatty acids through ?-oxidation. This procedure provides acetyl CoA which converts to ?-hydroxy-?-methyglutaryl-CoA, or HMG-CoA, as shown below. HMG-CoA turns into Acetoacetone which may change back-and-forth to BHB. The conversion of Acetoacetate into Acetone is irreversible (as seen on the bottom left). Acetoacetate and BHB, through acetoacetate, are utilized to make energy when converted into acetyl-CoA in the cell's mitochondria whilst Acetone is excreted in the breath and urine.
Understanding Exogenous Ketone Bodies
Exogenous ketone bodies are simply ketone bodies which are consumed via a nutritional supplement. Ketone bodies created in the liver are more correctly referred to as endogenous ketone bodies. The following is described below.
Most nutritional supplements depend on BHB as the origin of the exogenous ketone bodies. BHB transforms into acetoacetic acid where a small amount is turned into acetone via an acetoacetate decarboxylase waste pathway. A percentage of that acetoacetic acid may enter the energy pathway utilizing beta-ketothialase, which transforms acetoacetic acid into 2 Acetyl-CoA molecules.
The Acetyl-CoA will then enter the Krebs cycle and creates ATP. Exogenous ketone body nutritional supplements provide an instantaneous supply of ketones to consumers. Even when you're not in the state of ketosis before eating, such as when ingesting a higher-carb diet. These also increase blood ketones even in the presence of insulin, which inhibits ketogenesis.
Researchers do not completely comprehend what the long-term ramifications of combining a non-ketogenic diet with exogenous ketone bodies nutritional supplements really are. Research studies are at their first phases and much more information is required. A standard issue involves why BHB is the ketone body to receive exogenous ketone nutritional supplements. The explanation is a mixture in the simplicity of its formula and its conversion to energy. it is simpler to devise BHB into a nutritional supplement.
Are "Raspberry Ketones" Similar to "Ketone Bodies"?
Raspberry ketones are a common ingredient used in weight-loss nutritional supplements. However, despite their title, they don't have any connection. This has generated some confusion for individuals considering ketone nutritional supplements that are exogenous.
Raspberry ketones are in reality phenolic compounds that provide raspberries their pleasant odor. They are similar to the stimulant synephrine. Regardless of the research studies, raspberry ketones don't seem to have much impact on weight loss.
Ketone Salts vs. Ketone Esters
Exogenous ketones of all beta-hydroxybutyrate can be found in two kinds:
Ketone Salts are naturally-derived chemicals which blend sodium as well as potassium and/or calcium with BHB to boost absorption. Commercially available nutritional supplements are all created from ketone salts now (contains KetoForce, KetoCaNa and Keto OS). These are also occasionally called "Ketone Mineral Salts" or "BHB Mineral Salts".
Ketone Esters are Synthetically-made chemicals that connect an alcohol to a ketone body, where this can be metabolized in the liver as a ketone. Ketone esters are used primarily in search for testing their effectiveness on improving ketone body levels. Below is a standard arrangement of a BHB ester. The very first Ketone Ester beverage is currently accessible by HVMN. Research esters are very unpleasant tasting, something which HVMN expects to modify soon.
Ketone Esters increase blood levels of beta-hydroxybutyrate to greater levels compared to Ketone Salts. There's strong evidence supporting that esters are more powerful than Ketone Salts, so much as their advantages proceed. It's not apparent why this occurs, but it might be from the gastrointestinal, or GI, tract due to a gap in the absorption rate.
However, esters are normally somewhat tougher to endure because of gut distress after intake and they do not have the most agreeable taste, as stated previously in the article. Figure 1 below demonstrates the difference between eating equivalent quantities of BHB in the kind of a Ketone ester and Ketone salts on bloo BHB. The supplements contained are:
BMS (Beta-hydroxybutyrate Mineral Salt) — sodium/ potassium established (KetoForce)
KE (Ketone Ester) — (R- 3-hydroxybutyl-R-1,3-hydroxybutyrate) (HVMN)
What are the Benefits of Exogenous Ketones?
Exogenous ketone nutritional supplements can offer a great number of benefits. These include more effective weight reduction, athletic performance improvement, cancer prevention, cognitive advancement, and anti-inflammatory properties.
Weight Loss Goals
Appetite suppression: Appetite was quantified in 10 males and 5 females after taking a ketone ester, abbreviated as KE, or a dextrose, abbreviated as DEXT, beverage. The wish to consume and perception of appetite dropped after both supplements, however, the KE was 50 percent more successful for 1.5 to 4 hours. Insulin levels rose with both supplements but were 3 times lower with the KE beverage after 30 minutes, according to Figure 2. The desire hormone, ghrelin, was considerably lower between 2 to 4 hours after ingesting the KE, as seen on Figure 2. Ketone esters lower the urge and delays appetite.
Extra ketones: In case someone has an inordinate number of ketones in the bloodstream, the human body, especially the kidneys, will function as swiftly as possible to filter out ketones via urine instead of converting them into adipose tissue. This isn't to say you can not gain fat with exogenous ketones, however, they are not as inclined to be converted into fat than other nourishment.
More tolerable compared to MCT oil: MCT oil was known to cause gastrointestinal distress in consumers, particularly when taken in high quantities. Exogenous ketones as ketone salts are well-tolerated. They prevent adverse GI events while supplying similar kinds of benefits. Figure 2 demonstrates how Ketone esters may be capable of reducing hunger. A combo of exogenous ketones and MCT oil can help with weight loss and permit a loading of nutritional supplements, with no GI distress.
Athletic Performance Goals
Athletic enhancem: The development of energy and fuel pairing mechanisms. Exogenous ketone supplementation may boost these components of athletic performance. There's a promising prognosis in this area for many different motives:
Exogenous ketones induce severe ketosis, lasting for many hours. This is without having to possess depleted muscle glycogen stores. Low muscle nourishment is well-known to inhibit sustained physical functionality.
The "carb-sparing" impact from BHB inhibits the breakdown of muscle glycogen. This contributes to reduced lactate levels. When raising exercise intensity, fat oxidation, or burning, reaches a limit. Carbohydrates are then burned for energy. But when swallowing Ketone esters, the body doesn't make this change. This implies ketones are used instead.
Exogenous ketones induce your system to rely on fat as fuel, as seen in Figure 3. Fat takes longer to metabolize compared to muscle glycogen for vitality. That is because fatty acids aren't the fuel that is favored by the human body under exercise. This might be useful for athletes performing resistance training or cardiovascular exercises. This is especially helpful for athletes that would like to experience cardiovascular or resistance training.
Ketone esters boost free carnitine whilst exercising which appears to enhance physical performance.
Exogenous ketones decrease the usage of Branched-chain amino acids, or BCAAs, as energy, a process known as deamination. The growth was decreased by consumption of a ester beverage by 50 percent during exercise in muscle BCAAs.
Increased cognition: Elevated plasma ketone concentrations divert the brain to use ketone bodies for the synthesis of phospholipids, which drives growth and myelination. Sugar is often the preferred fuel for this process, which is not as efficient. BHB appears to work as a signal for pathways. These improve cognition, plasticity and stress immunity. In rat research studies, ingestion of a ketone ester for 5 days enhanced memory and their learning.
Health & Longevity
Anti-carcinogenic properties: Statistics appears to imply that exogenous ketones are a powerful anti-carcinogen. The motive for this is that cancer cells cannot utilize ketone bodies efficiently. In fact ketone supplementation was demonstrated to improve survival rates of mice with cancer.
Neuroprotection: As people age, the brain becomes more prone to neurodegeneration and following conditions like Alzheimer's and Parkinson's disease. Ketone supplementation seems to ameliorate the decline. The mechanism is that ketone bodies decrease hyperexcitability and the redness that's ordinarily shown as sugar metabolism declines from the brain.
Anti-Inflammatory attributes: There's proof that ketone bodies play an essential part in reducing inflammation by inhibiting a particular class of proteins known as inflammasones.
Gene regulation profile alterations: There's proof that gene sets could be regulated with an alteration in mitochondrial 3-hydroxy-3-methylglutaryl-CoA synthase, or mHS, as see in rats on a ketogenic diet.
Ketones are a source of energy which is produced when there is not enough sugar or glucose for the human body to burn as fuel. They serve as an alternative fuel source to glucose. Ketogenesis, the metabolism of fatty acids through ketosis, can have a variety of health benefits. Many people achieve these benefits by following the ketogenic diet, however, these advantages can be achieved without the keto diet as well. Exogenous ketone bodies are simply ketones which are consumed through a nutritional supplement. Although the over-consumption of any supplement can have risks, exogenous ketone bodies can provide similar benefits to ketosis. 

Dr. Alex Jimenez D.C., C.C.S.T. Insight
How Exogenous Ketones Function
Exogenous ketones possess many different physiological effects soon after ingestion:
For starters, ingesting ketones, particularly ketone esters, is an effective approach to Boost BHB from the bloodstream above 2 mMol for almost 8 hours. Ketone salts do not seem to elevate BHB from the bloodstream as efficiently or significantly where ketone esters do, however.
Exogenous ketone supplementation induces blood sugar to reduce significantly, likely as a result of an intense increase in insulin sensitivity. Exogenous ketones may pose a possible treatment.
Exogenous ketones additionally improve oxygen use, particularly in the central nervous system, or CNS. This effect reduces the odds of oxygen reaching potentially hazardous levels in the CNS, which then has a variety of additional favorable health effects like the ones discussed in the prior section.
Potential Downsides to Ketone Supplementation
Like any other nutritional supplement, side effects and drawbacks are possible after consuming exogenous ketones. As ketone supplementation becomes more notable, they are generally quite benign and will improve. The most frequent side effects to know about when using exogenous ketones consist of:
Electrolyte Imbalance: The physiological rationale supporting electrolytes during a state of ketosis is a result of the absence of water retention and frequent urination. The frequency of urination will increase when supplementing exogenous ketones, but it will not deplete glycogen stores. It could be handy after taking ketones if you're urinating a lot to drink an electrolyte solution, but it is dependent upon the way you are feeling.
Halitosis or bad breath: If you are on a ketogenic diet, you're most likely aware that since the body begins to metabolize fat, ketones may cause bad breath. There is little one can do about this. This may arise when utilizing exogenous ketones, but it is not quite as durable as when on the ketogenic diet. If it turns into a problem, chewing gum or mints is the best choice. This issue may occur due to the over-consumption of this nutritional supplement, tailoring extra BHB.
Potential GI distress (flatulence) at exceptionally substantial doses: Exogenous ketones taken in massive doses sometimes lead to GI distress, particularly flatulence. On the other hand, this cause can be hypothesized to be a result of how ketones were blended in a fluid which was palatable. If you are taking a balanced dose of ketones GI distress can be avoided. If some GI distress is widespread, it must improve as you become accustomed to carrying ketones.
Hypoglycemia: Accepting exogenous ketones can induce blood sugar levels to become very low, but you're unlikely to feel the normal signs of hypoglycemia. That is because if levels are large enough, they control energy in the brain; despite having low blood sugar, therefore, you may feel just fine. A research by George Cahill, discovered that if they had been administered insulin to induce hypoglycemia, ketone levels can protect fasted participants.
Future Research Studies
Research studies on exogenous ketones concentrates on the advantages of their use. Research studies will also concentrate more on their therapeutic use. The information on all those applications is currently limited. The scope of our information is limited to chiropractic and spinal health issues. To discuss the subject matter, please feel free to ask Dr. Jimenez or contact us at 915-850-0900 .
Curated by Dr. Alex Jimenez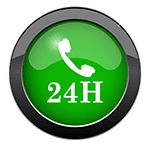 Additional Topic Discussion: Acute Back Pain
Back pain is one of the most prevalent causes of disability and missed days at work worldwide. Back pain attributes to the second most common reason for doctor office visits, outnumbered only by upper-respiratory infections. Approximately 80 percent of the population will experience back pain at least once throughout their life. The spine is a complex structure made up of bones, joints, ligaments, and muscles, among other soft tissues. Injuries and/or aggravated conditions, such as herniated discs, can eventually lead to symptoms of back pain. Sports injuries or automobile accident injuries are often the most frequent cause of back pain, however, sometimes the simplest of movements can have painful results. Fortunately, alternative treatment options, such as chiropractic care, can help ease back pain through the use of spinal adjustments and manual manipulations, ultimately improving pain relief.
***
Post Disclaimer
Professional Scope of Practice *
The information herein on "What are Exogenous Ketones?" is not intended to replace a one-on-one relationship with a qualified health care professional, or licensed physician, and is not medical advice. We encourage you to make your own healthcare decisions based on your research and partnership with a qualified healthcare professional.
Blog Information & Scope Discussions
Our information scope is limited to Chiropractic, musculoskeletal, physical medicines, wellness, contributing etiological viscerosomatic disturbances within clinical presentations, associated somatovisceral reflex clinical dynamics, subluxation complexes, sensitive health issues, and/or functional medicine articles, topics, and discussions.
We provide and present clinical collaboration with specialists from a wide array of disciplines. Each specialist is governed by their professional scope of practice and their jurisdiction of licensure. We use functional health & wellness protocols to treat and support care for the injuries or disorders of the musculoskeletal system.
Our videos, posts, topics, subjects, and insights cover clinical matters, issues, and topics that relate to and support, directly or indirectly, our clinical scope of practice.*
Our office has made a reasonable attempt to provide supportive citations and has identified the relevant research study or studies supporting our posts. We provide copies of supporting research studies available to regulatory boards and the public upon request.
We understand that we cover matters that require an additional explanation of how it may assist in a particular care plan or treatment protocol; therefore, to further discuss the subject matter above, please feel free to ask Dr. Alex Jimenez DC or contact us at 915-850-0900.
We are here to help you and your family.
Blessings
Dr. Alex Jimenez DC, MSACP, CCST, IFMCP*, CIFM*, ATN*
email: coach@elpasofunctionalmedicine.com
Licensed in: Texas & New Mexico*
Dr. Alex Jimenez DC, MSACP, CIFM*, IFMCP*, ATN*, CCST
My Digital Business Card