Children with cerebral palsy have various needs. Some children have problems with motor skills and spasticity, but normally pick up things pretty fast. Others have a full range of issues from motor skills to esophageal and respiratory problems. Since so many kids with cerebral palsy have an array of different medical needs, there isn't one particular type of treatment which may help each and every child. Luckily, there are a number of different therapeutic remedies to select from, which range from holistic care, water therapy, and much more.
Acupuncture
Whilst generally not adopted in Western Medicine, acupuncture has been used for centuries by Asian countries and is viewed as a medicinal art. Some families with children who have cerebral palsy take their kids to an acupuncturist to try and relieve the frequent pain related to the disorder. Other kids find relief in acupuncture for painful birth injuries such as spina bifida, Erb's palsy, and brain damage. Acupuncture uses needles to ease pain, often instead of medication.
Aquatherapy
Aquatherapy is among the most popular and beneficials form of treatment for children with cerebral palsy, as they suffer from limb maladiess, but this might also be advantageous for children who suffer with Erb's palsy and are trying to regain movement in their arm.
Under the supervision of a trained and experienced professional therapist, kids may gain from the strength exercise and training afforded by the anti-gravity character of a pool. In this soothing environment, a child can have a respite from some of the pain which comes with the disability (occasionally cerebral palsy causes stress on the musculoskeletal frame by simply gravity and body weight), and they can still work through the natural curative and restorative nature of water.
Behavioral Therapy (Psychotherapy)
Some birth injuries involve an intellectual disability that impacts how kids interact in social scenarios. Other children might have had physical constraints that included them being house-bound for a long time, causing them to have a deficiency in social skills or cues. Behavioral therapy, also known as psychotherapy, allows patients to work through problems they may have within their social and mental health with a behavioral health professional.
Chiropractic Care and Massage Therapy
Children with cerebral palsy may benefit from chiropractic care and massage therapy for a few different reasons. Because some children with cerebral palsy may have experienced lots of strain or stress on their musculoskeletal system as a result of the disorder, requiring chiropractic care may ultimately be fundamental towards their proper spinal alignment as well as for their overall health and wellness.
Chiropractic care is a well-known alternative treatment option which utilizes spinal adjustments and manual manipulations to treat a variety of injuries and/or conditions associated with the musculoskeletal and nervous system, including back pain.
Another reason that a patient with cerebral palsy might need chiropractic care or massage treatment is for the basic goal of extending and stretching muscles. When muscles relax as they perform through such therapies, they are more inclined to become stronger and healthier which is needed if they are going to correctly learn how to walk. This kind of treatment isn't generally suggested for kids suffering from spina bifida because the raw exposed nerves could be inadvertently mishandled, causing more problems.
Furthermore, chiropractic care can be used to help treat other, less noticeable aspects of cerebral palsy. The theory of chiropractic care is that by healing the central area around the spine, the extremities and other parts of the body affected by the disorder can become more normalized, allowing for improved function and quality of life. Chiropractic care can also help improve strength, mobility and flexibility in children with cerebral palsy and its associated symptoms.
Conductive Education
Some children with neurological or mobility impairment found in almost any brain-related birth trauma need help performing activities that regular people learn through daily exercise, learning, and experience. Since these children don't often have the same sorts of experiences that non-disabled people have, conductive education is a form of special education that functions as a kind of study group for life.
Conductive education provides opportunities of every day learning experiences so that kids can have the exact same general education that non-disabled individuals do.
Hippotherapy
Using equine motion and connections with horses, children with all kinds of birth injuries could learn basic occupational and speech therapy. Hippotherapy is not therapeutic horseback riding, but rather a trained practitioner introduces the child to the horse and uses the horse to access the child in ways which were previously thought of as unconventional.
Hyperbaric Oxygen Therapy
Normally short-term treatment and frequently only experienced once or twice, Hyperbaric Oxygen Therapy is a method of fast-healing for some kids that have suffered oxygen deprivation (anoxic, hypoxic, HIE, birth asphyxia, and perinatal asphyxia). If an infant is delivered and does not breathe for the upcoming instant minutes, hyperbaric oxygen treatment is a great way to introduce a lot of oxygen into the blood stream preventing or lessening the seriousness of birth injuries such as cerebral palsy.
Occupational Therapy
Occupational therapy's main objective is to work on creating balance, strength, and gait. An occupational therapist might consult with an orthopedic surgeon to operate on strengthening and firming muscles, in which following the occupational therapist can delegate casts and orthopedic devices which also help strengthen and form muscles. These methods are to help patients learn how to walk, and also to create control and strength to stop spasticity.
The occupational therapist also trains patients to function on decision-making, abstract reasoning, problem-solving, perception, memory, sequencing, and much more.
Play Therapy
Utilizing play with a variety of different toys in various public places, kids with all kinds of birth injuries can learn to appreciate themselves. Often children with birth injuries can feel that they're different or that they have health issues and end up stressing about their difficulties more than having fun.
While they're having fun in play therapy, they can learn the way to interact with other kids, learn about themselves, and to construct self-confidence.
Physiotherapy and Physical Therapy
Physiotherapy and physical therapy both operate on the rehabilitation of muscle groups. This is extremely important for children with shoulder dystocia, Erb's palsy, Klumpke's palsy, or Brachial Plexus palsy, and, in fact, kids suffering from these birth injuries won't regain use of their hand or arm without physical and physiotherapy. Through this type of treatment, therapists strive to receive the perfect movement from their patients through an assortment of different challenges and exercises.
This can be like occupational therapy, though the focus is mainly on what the muscle groups are doing, and not on so many different targets like occupational therapy. A physical therapist is often like a personal trainer in a gym, training, cheering, and challenging.
Respiratory, Digestive, and Dietician Therapy
Some kids with cerebral palsy encounter respiration and esophageal problems. Consequently they can experience issues with eating, breathing, and drinking, which divides into digestive and dietician treatment, addressing what foods and drinks should be consumed. Respiratory treatment may primarily tackle breathing exercises to strengthen and optimize lung development, but may also address these other concerns.
Speech and Language Therapy
Speech and language therapy can be very important for kids with cerebral palsy and other forms of brain-related birth harm. Approximately, 1 out of every 4 patients with cerebral palsy don't have the capability to speak. Speech and language therapy helps them to work on exercises which progress the learning of speech and get kids closer to communicating effectively.
Some speech and language therapists utilize programs that help patients understand the operation of language inside individuals, and these programs also provide communication boards using pre-formed responses so that children can get in the habit of responding with particular answers until they consider trying to verbalize these answers.
Vocational Counseling
This has many different sorts of therapists, a few children could be confused or jeopardized by visiting a lot of individuals, or, worse, by having so many people invade their home. One way of approaching treatment is by using a vocational counselor, one individual who can master several distinct types of treatment.
As vocational counselors might not have exactly the exact same depth in all of these subjects as one therapist would have regarding one subject, this might be a great first step for treatment with your little one. By getting your child to adjust to only one person interacting within their lifetime, they're more inclined to concentrate on the subjects at hand.
Afterwards, if more obstacles and more depth is required, your kid may have more assurance in different areas (and with a few social abilities from connecting with this particular counselor) and may be able to handle other therapists more efficiently.
Yoga Therapy
Normally prescribed under the direction of an occupational or physical therapist, yoga therapy is a fantastic alternative for kids whose muscles need to be loosened or lengthened. Children with cerebral palsy suffer from particularly tight muscles, so yoga therapy helps them to work on extending and on making the muscles more limb. This type of treatment might be incorporated to other sorts of therapy, and it might also be delegated as "homework" to kids with cerebral palsy for optimal flexibility and, ultimately, optimal freedom.
Dr. Alex Jimenez's Insight

Cerebral palsy is a lifelong set of movement disorders with no cure. However, various types of treatment options can help provide some forms of relief for individuals and children with cerebral palsy as well as help restore some function and quality of life. Because cerebral palsy can affect patients differently, people with the disorder can benefit from many different therapies, including chiropractic care and physical therapy. Chiropractic care is a popular, alternative treatment option which focuses on the diagnosis and treatment of several kinds of injuries and/or conditions, including cerebral palsy. Through the use of spinal adjustments and manual manipulations, a chiropractor can help improve strength, mobility and flexibility in people with cerebral palsy.
The scope of our information is limited to chiropractic as well as to spinal injuries and conditions. To discuss the subject matter, please feel free to ask Dr. Jimenez or contact us at 915-850-0900 .
Curated by Dr. Alex Jimenez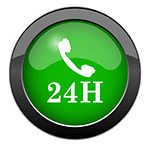 Additional Topics: Sciatica
Sciatica is medically referred to as a collection of symptoms, rather than a single injury and/or condition. Symptoms of sciatic nerve pain, or sciatica, can vary in frequency and intensity, however, it is most commonly described as a sudden, sharp (knife-like) or electrical pain that radiates from the low back down the buttocks, hips, thighs and legs into the foot. Other symptoms of sciatica may include, tingling or burning sensations, numbness and weakness along the length of the sciatic nerve. Sciatica most frequently affects individuals between the ages of 30 and 50 years. It may often develop as a result of the degeneration of the spine due to age, however, the compression and irritation of the sciatic nerve caused by a bulging or herniated disc, among other spinal health issues, may also cause sciatic nerve pain.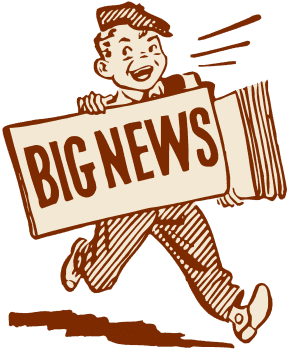 Post Disclaimer
Professional Scope of Practice *
The information herein on "Types of Treatment for Cerebral Palsy in El Paso, TX" is not intended to replace a one-on-one relationship with a qualified health care professional, or licensed physician, and is not medical advice. We encourage you to make your own healthcare decisions based on your research and partnership with a qualified healthcare professional.
Blog Information & Scope Discussions
Our information scope is limited to Chiropractic, musculoskeletal, physical medicines, wellness, contributing etiological viscerosomatic disturbances within clinical presentations, associated somatovisceral reflex clinical dynamics, subluxation complexes, sensitive health issues, and/or functional medicine articles, topics, and discussions.
We provide and present clinical collaboration with specialists from a wide array of disciplines. Each specialist is governed by their professional scope of practice and their jurisdiction of licensure. We use functional health & wellness protocols to treat and support care for the injuries or disorders of the musculoskeletal system.
Our videos, posts, topics, subjects, and insights cover clinical matters, issues, and topics that relate to and support, directly or indirectly, our clinical scope of practice.*
Our office has made a reasonable attempt to provide supportive citations and has identified the relevant research study or studies supporting our posts. We provide copies of supporting research studies available to regulatory boards and the public upon request.
We understand that we cover matters that require an additional explanation of how it may assist in a particular care plan or treatment protocol; therefore, to further discuss the subject matter above, please feel free to ask Dr. Alex Jimenez DC or contact us at 915-850-0900.
We are here to help you and your family.
Blessings
Dr. Alex Jimenez DC, MSACP, CCST, IFMCP*, CIFM*, ATN*
email: coach@elpasofunctionalmedicine.com
Licensed in: Texas & New Mexico*
Dr. Alex Jimenez DC, MSACP, CIFM*, IFMCP*, ATN*, CCST
My Digital Business Card