Since the original American Heart Association, or the AHA, Science Advisory was published in 1996, several fundamental new findings have been reported about the benefits of omega fatty acids on cardiovascular disease, CVD, particularly that of omega-3 fatty acids. The evidence supporting the clinical benefits of omega fatty acids and CVD comes from a variety of research studies as well as randomized, controlled trials.
How are omega fatty acids beneficial for cardiovascular disease?
Large-scale epidemiologic studies suggest that people at risk for coronary heart disease, or CHD, benefit from consuming omega-3 fatty acids from plants and marine sources. Further research studies suggest that both omega 3 and omega 6 fatty acids are most essential towards improving heart health, although omega-9 fatty acids also provide beneficial properties for individuals with CVD, CHD and hypertension.
Omega-3 & Omega-6 Fatty Acids
The omega-3 fatty acids found in cold water fish, fish oils, flax, flax seed, flaxseed oil and nuts demonstrated they could lower blood pressure, or BP, obser-vational, epidemiologic and in prospective clinical trials The findings improved in response to hypertension and other cardiovascular diseases.
Studies indicate that DHA at 2 g/d reduces BP and heart rate. The reduction in BP is 8/5 mmHg and roughly 6 beats/min drops generally. Fish oil in 4-9 g/d or mix of DHA and EPA in 3-5 g/d may also lessen BP. However, the production of EPA and eventually DHA from ALA decreases in the presence of large LA (the crucial omega-6 fatty acid), saturated fats, trans fatty acids, alcohol, and several nutrient deficiencies (magnesium, vitamin B6) as well as aging, all of which inhibit the desaturase enzymes.) For reducing BP in hypertensive patients, eating cold water fish each week may be as effective as high dose fish oil, and the protein in the fish might provide additional beneficial effects. In patients with chronic kidney disease, for example, 4 g of omega-3 fatty acids decreased BP measured with 24 hours ABM over 8 weeks from 3.3/2.9 mmHg, compared to placebo (p < 0.0001).
The perfect ratio of omega-6 FA into omega-3 FA is between 1:1 to 1:4 with a polyunsaturated to saturated fat ratio greater than 1.5 to 2:0. ENOS while nitric oxide increases, improving function, enhancing insulin sensitivity to suppress ACE activity, reduce calcium spike and improve parasympathetic tone. The FA family includes GLA, LA, dihomo-GLA and AA, which generally do not considerably lower blood pressure, however, it might stop increases in BP. GLA can obstruct hypertension by reducing levels raising PGE1 and PGI2, reducing affinity and AT1R density.
The omega-3 FA possess a large number of additional effects that modulates reduction of ACE activity, growth in ED, reduction in plasma nor-epinephrine and boost in parasympathetic tone. Blood pressure, for instance, increases in nitric oxide and eNOS for the improvement of insulin resistance. The recommended daily dose is 3000 to 5000 mg/d of combined DHA and EPA in a ratio of 3 parts EPA to two parts DHA and roughly 50 percent of the dose as GLA along with gamma/delta tocopherol at 100 mg per gram of DHA and EPA to find the omega-3 index to 8 percent or higher to decrease BP and provide optimum cardioprotection. DHA is more effective than EPA and must be awarded at two g/d if administered independently.
Omega-9 Fatty Acids
Olive oil is abundant in the omega-9 monounsaturated fat (MUFA) lactic acid, that has been associated with BP and lipid decrease in Mediterranean diets and in other types of diets. MUFAs and olive oil show reductions in BP. In a single study, the SBP fell 8 mmHg (p? 0.05) and the DBP fell 6 mmHg (p? 0.01) at the practice and 24 hour ambulatory BP monitoring in the MUFA treated subjects compared to this PUFA handled issues. Additionally, the requirement for antihypertensive drugs was reduced by 48 percent in the MUFA group vs 4 per cent at the omega-6 PUFA group (de < 0.005).
Extra virgin olive oil (EVOO) was more powerful than sunflower oil in lowering SBP at a group of 31 elderly hypertensive patients in a double blind randomized cross-over study. The SBP has been 136 mmHg from the EVOO treated subjects vs 150 mmHg in the sunflower treated group (p < 0.01). Olive oil also reduces BP in diabetic subjects. It is the high oleic acid content in oil which reduces BP. In stageIhypertensive sufferers, oleuropein-olive leaf (Olea Eurpoaea) extract 500 mg bid for 8 wk decreased BP 11.5/4.8 mmHg which was similar to captopril 25 mg bid. Olea Eupopea L aqueous infusion administered to 12 patients using hypertension in 400 mg qid for 3 mo significantly reduced BP (p < 0.001). Oil ingestion in the EPIC study of 20343 subjects was associated with both systolic and diastolic BP. In sunlight analysis of 6863 areas, BP was inversely associated with olive oil consumption, but just in males. At doses of 500 to 1000 in comparison to placebo leaf extract demonstrated a dose response reduction in a study of 40 hypertensive twins.
The very low dose groups diminished BP 3/1 mmHg and the dose 11/4 mmHg. A double blind, randomized, crossover dietary intervention study over 4 mo using polyphenol rich olive oil 30 mg/d decreased BP in the study group by 7.91/6.65 mmHg and improved endothelial function. OxLDL, the ADMA levels and HS-CRP were decreased in the olive oil group. Plasma nitrites and nitrates improved and region after ischemia improved in the treated group. Jojoba oil exerts calcium channel antagonist impacts inhibits the receptor that is AT1R and enhances wave reflections and augmentation index. EVOO is also contains lipid-soluble phytonutrients such as polyphenols. Approximately 5 mg of phenols are found in 10 g of EVOO. About 4 tablespoons of EVOO is equivalent to 40 gram of EVOO that's the overall necessary to get substantial reductions.
In conclusion, research studies and randomized, controlled trials, have convincingly documented that omega fatty acids can significantly reduce the occurrence of cardiovascular disease, CHD and hypertension. Additional clinical studies are needed to confirm the  benefits of omega fatty acids. A food-based approach to increasing omega-3-6-9 fatty acids is preferable, although supplements are a suitable alternative. Additional clinical and mechanistic studies are needed to confirm and further define the health benefits of omega fatty acids for both primary and secondary prevention.
The scope of our information is limited to chiropractic and spinal injuries and conditions. To discuss the subject matter, please feel free to ask Dr. Jimenez or contact us at 915-850-0900 .
By Dr. Alex Jimenez
Additional Topics: Wellness
Overall health and wellness are essential towards maintaining the proper mental and physical balance in the body. From eating a balanced nutrition as well as exercising and participating in physical activities, to sleeping a healthy amount of time on a regular basis, following the best health and wellness tips can ultimately help maintain overall well-being. Eating plenty of fruits and vegetables can go a long way towards helping people become healthy.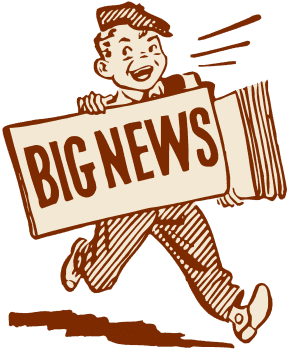 Post Disclaimer
Professional Scope of Practice *
The information herein on "Omega-3-6-9 Fatty Acids and Cardiovascular Disease | Wellness Clinic" is not intended to replace a one-on-one relationship with a qualified health care professional, or licensed physician, and is not medical advice. We encourage you to make your own healthcare decisions based on your research and partnership with a qualified healthcare professional.
Blog Information & Scope Discussions
Our information scope is limited to Chiropractic, musculoskeletal, physical medicines, wellness, contributing etiological viscerosomatic disturbances within clinical presentations, associated somatovisceral reflex clinical dynamics, subluxation complexes, sensitive health issues, and/or functional medicine articles, topics, and discussions.
We provide and present clinical collaboration with specialists from a wide array of disciplines. Each specialist is governed by their professional scope of practice and their jurisdiction of licensure. We use functional health & wellness protocols to treat and support care for the injuries or disorders of the musculoskeletal system.
Our videos, posts, topics, subjects, and insights cover clinical matters, issues, and topics that relate to and support, directly or indirectly, our clinical scope of practice.*
Our office has made a reasonable attempt to provide supportive citations and has identified the relevant research study or studies supporting our posts. We provide copies of supporting research studies available to regulatory boards and the public upon request.
We understand that we cover matters that require an additional explanation of how it may assist in a particular care plan or treatment protocol; therefore, to further discuss the subject matter above, please feel free to ask Dr. Alex Jimenez DC or contact us at 915-850-0900.
We are here to help you and your family.
Blessings
Dr. Alex Jimenez DC, MSACP, CCST, IFMCP*, CIFM*, ATN*
email: coach@elpasofunctionalmedicine.com
Licensed in: Texas & New Mexico*
Dr. Alex Jimenez DC, MSACP, CIFM*, IFMCP*, ATN*, CCST
My Digital Business Card