Intestinal Permeability: Alcohol and non-steroidal anti-inflammatory drugs, or NSAIDs, are harmful agents which can disrupt the balance of the digestive system, ultimately affecting the gastroduodenal mucosal and damaging the epithelial barrier along the gastrointestinal tract, or GI tract, increasing intestinal permeability. Moreover, it's not uncommon for patients to have been exposed to the two substances at the same time. It is therefore important to know how simultaneous use can affect intestinal barrier function and acquiring that knowledge was the goal of several research studies.
What is the effect of alcohol and NSAIDs in intestinal barrier function?
Changes in intestinal permeability became more evident after Meddings et al. introduced the sucrose permeability test in 1993 as a non-invasive measure for evaluating the extent of gastrointestinal tract damage induced by non-steroidal anti-inflammatory agents, or NSAIDs. Subsequently, several studies demonstrated that intestinal barrier dysfunction to sucrose is a reasonable marker for the presence of GI tract damage in NSAID users. Other researchers used sucrose permeability tests to assess damage to the gastroduodenal mucosa induced by oral corticosteroids, intense exercise, infection, atrophic gastritis, Crohn's disease, celiac disease, coffee, smoking, or a combination of these damaging factors. Alcohol is another agent that affects intestinal barrier function. A few studies have also demonstrated that acute alcohol consumption increases intestinal permeability. The effects of chronic exposure to alcohol on intestinal permeability, however, are less well established than that of NSAID use on intestinal permeability.
Intestinal Permeability: Intestinal Barrier Dysfunction from NSAIDs and Alcohol
Non-Steroidal Anti-Inflammatory Drugs (NSAIDs)
The pathogenesis of NSAIDs is well investigated, but still not fully understood. The use of NSAIDs, or non-steroidal anti-inflammatory drugs, has been associated with the increased risk of developing gastrointestinal disease, or GI disease, as well as other digestive health side effects and issues. Considerable amounts of evidence have also demonstrated that, much like chronic alcohol consumption, constant use of NSAIDs can affect intestinal barrier function, which may cause significant GI tract, or gastrointestinal tract, damage, such as ulcers, perforation, hemorrhage and an exacerbation of inflammatory bowel disease, or IBD. It has been suggested that the effect of NSAIDs has separate phases.
First, NSAIDs are included into biological membranes because of their lipophilic properties. They interact with brush border phospholipids, causing direct damage to intestinal epithelium. NSAIDs also detach oxidative phosphorylation, which leads to mitochondrial dysfunction and, consequently, to a reduction in intracellular ATP. The decrease in ATP results in reduced intestinal epithelial barrier function, as the regulation of the intracellular actin-myosin complex is an ATP-dependent process. The regulation of membrane phospholipids and intracellular ATP levels are followed by leakage of intracellular calcium and increased production of free oxygen radicals. These processes will directly change intestinal permeability by affecting the contraction of the intracellular cytoskeleton and the integrity of the tight junction, or TJ, complex. This increased permeability then triggers the last phase of NSAID-induced enteropathy, which is the transportation of luminal compounds, such as bile acids, bacterial breakdown products, acid and pepsin, into the intestinal mucosa, triggering an immune response as well as inflammation. In addition to the phases mentioned above, NSAIDs can also induce mucosal damage by its prostaglandin-inhibiting properties. After absorption, NSAIDs inhibit cyclooxygenase-1 and -2, or COX-1 and -2. COX-1 inhibition leads to a decrease in mucosal blood flow, whereas inhibition of COX-2 has an effect on immune regulation.
Both acute and chronic use of non-steroidal anti-inflammatory drugs by healthy volunteers and patients demonstrated changes in intestinal barrier dysfunction and hypermotility, abnormal or excessive movement, specifically of the gastrointestinal tract. In vitro research studies utilizing MKN28, a gastric epithelial cell line has also demonstrated that aspirin-induced increase in permeability was characterized by a considerable decrease in the expression of claudin-7, but not claudins-3, -4, ZO-1 or occludin.
NSAID-induced gastrointestinal tract damage was initially found to be a consequence of cyclooxygenase inhibition and decreased prostaglandin synthesis; however, it is now evident that intestinal barrier dysfunction is a multi-stage process. Experimental and clinical research studies have demonstrated a contribution from neutrophils, microcirculatory disturbances, oxygen free radicals and bile acids in NSAID-induced GI tract damage. NSAIDs increase intestinal nitric oxide synthase expression, resulting in increased levels of NO, boosting intestinal permeability. NSAIDs may also detach mitochondrial oxidative phosphorylation, which impairs the mitochondrial energy generation required for TJ complex integrity, resulting in increased intestinal inflammation and permeability. Finally, a recent study demonstrated that aspirin induced an increase in gastric epithelial cell permeability which was mediated by activation of p38 MAPK and a decrease in claudin-7, and treatment where a p38 MAPK inhibitor attenuated this response.
Alcohol
Clinical and experimental research studies have revealed that constant alcohol consumption may often lead to increased intestinal permeability, inhibition of nutrient transportation, such as vitamins and minerals, and a decreased absorption of sodium and water. Research study evaluation results demonstrated the involvement of the byproduct of ethanol metabolism, acetaldehyde and nitric oxide, or NO, in alcohol-mediated intestinal barrier dysfunction. High levels of acetaldehyde were detected along the gastrointestinal tract, or GI tract, of rats following the administration of ethanol. Increased levels of acetaldehyde has also been closely associated with increased intestinal permeability and endotoxin translocation, according to the research studies. In addition, the incubation of Caco2 cells with acetaldehyde demonstrated increased monolayer permeability. The growth was associated with increased tyrosine phosphorylation of both ZO-1, E-cadherin and ?-catenin. Exposing Caco2 monolayers to ethanol also boosts inducible nitric oxide synthase expression, stimulating increased NO, or nitric oxide, production as well as increased monolayer permeability. NO-induced changes were associated with an increase in unstable, non-polymerized tubulin and extensive damage to the microtubule cytoskeleton.
Experimental and clinical research studies in rodents have also demonstrated that acute administration of alcohol can cause mucosal damage in the upper small intestine, such as villus ulceration, submucosal blebbing and hemorrhagic erosions as well as intestinal barrier dysfunction. It has been acknowledged that alcohol-induced intestinal permeability helps enhance translocation of endotoxins across various organs, resulting in tissue damage and inflammation. Intragastric application of endotoxins from alcohol administration in rodents provided considerably higher plasma endotoxin levels than animals fed endotoxin alone. Similar lesions have also been found in healthy volunteers and active alcoholics following acute alcohol consumption while plasma endotoxin levels in alcoholics were found to be 5 times greater than in healthy controls. While not entirely understood, evidence suggests that the mechanism inherent alcohol-induced intestinal barrier dysfunction is connected to the introduction of inflammatory cells and to the release of various mediators, including cytokines, reactive oxygen species, leukotrienes and histamine.
Maintenance of the intestinal barrier function is important for our health, and dysfunction may be a risk factor for a variety of disorders and diseases. Information referenced from the National Center for Biotechnology Information (NCBI) and the National University of Health Sciences. The scope of our information is limited to chiropractic and spinal injuries and conditions. To discuss the subject matter, please feel free to ask Dr. Jimenez or contact us at 915-850-0900 .
By Dr. Alex Jimenez
Additional Topics: Wellness
Overall health and wellness are essential towards maintaining the proper mental and physical balance in the body. From eating a balanced nutrition as well as exercising and participating in physical activities, to sleeping a healthy amount of time on a regular basis, following the best health and wellness tips can ultimately help maintain overall well-being. Eating plenty of fruits and vegetables can go a long way towards helping people become healthy.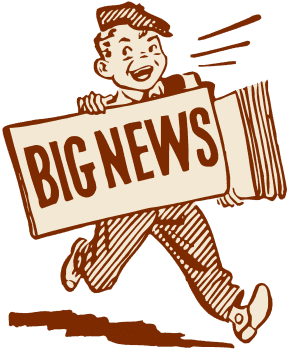 Post Disclaimer
Professional Scope of Practice *
The information herein on "Intestinal Permeability Caused by NSAIDs and Alcohol" is not intended to replace a one-on-one relationship with a qualified health care professional or licensed physician and is not medical advice. We encourage you to make healthcare decisions based on your research and partnership with a qualified healthcare professional.
Blog Information & Scope Discussions
Our information scope is limited to Chiropractic, musculoskeletal, physical medicines, wellness, contributing etiological viscerosomatic disturbances within clinical presentations, associated somatovisceral reflex clinical dynamics, subluxation complexes, sensitive health issues, and/or functional medicine articles, topics, and discussions.
We provide and present clinical collaboration with specialists from various disciplines. Each specialist is governed by their professional scope of practice and their jurisdiction of licensure. We use functional health & wellness protocols to treat and support care for the injuries or disorders of the musculoskeletal system.
Our videos, posts, topics, subjects, and insights cover clinical matters, issues, and topics that relate to and directly or indirectly support our clinical scope of practice.*
Our office has reasonably attempted to provide supportive citations and has identified the relevant research study or studies supporting our posts. We provide copies of supporting research studies available to regulatory boards and the public upon request.
We understand that we cover matters that require an additional explanation of how it may assist in a particular care plan or treatment protocol; therefore, to further discuss the subject matter above, please feel free to ask Dr. Alex Jimenez, DC, or contact us at 915-850-0900.
We are here to help you and your family.
Blessings
Dr. Alex Jimenez DC, MSACP, RN*, CCST, IFMCP*, CIFM*, ATN*
email: coach@elpasofunctionalmedicine.com
Licensed as a Doctor of Chiropractic (DC) in Texas & New Mexico*
Texas DC License # TX5807, New Mexico DC License # NM-DC2182
Licensed as a Registered Nurse (RN*) in Florida
Florida License RN License # RN9617241 (Control No. 3558029)
Presently Matriculated: ICHS: MSN* FNP (Family Nurse Practitioner Program)
Dr. Alex Jimenez DC, MSACP, RN* CIFM*, IFMCP*, ATN*, CCST
My Digital Business Card