Arthritis is characterized as the inflammation of one or multiple joints. The most common symptoms of arthritis include pain and discomfort, swelling, inflammation, and stiffness, among others. Arthritis may affect any joint in the human body, however, it commonly develops in the knee.
Knee arthritis can make everyday physical activities difficult. The most prevalent types of arthritis are osteoarthritis and rheumatoid arthritis, although there are well over 100 distinct forms of arthritis, affecting children and adults alike. While there is no cure for arthritis, many treatment approaches can help treat the symptoms of knee arthritis.
Anatomy of the Knee
The knee is the largest and strongest joint in the human body. It is made up of the lower end of the thigh bone, or femur, the top end of the shin bone, or tibia, and the kneecap, or patella. The ends of the three bones are covered with articular cartilage, a smooth, slippery structure which protects and cushions the bones when bending and straightening the knee.
Two wedge-shaped parts of cartilage, known as the meniscus, function as shock absorbers between the bones of the knee to help cushion the joint and provide stability. The knee joint is also surrounded by a thin lining known as the synovial membrane. This membrane releases a fluid which lubricates the cartilage and also helps reduce friction in the knee. The significant kinds of arthritis that affect the knee include osteoarthritis, rheumatoid arthritis, and post-traumatic arthritis.
Osteoarthritis
Osteoarthritis is the most common type of arthritis which affects the knee joint. This form of arthritis is a degenerative, wear-and-tear health issue which occurs most commonly in people 50 years of age and older, however, it may also develop in younger people.
In osteoarthritis, the cartilage in the knee joint gradually wears away. As the cartilage wears away, the distance between the bones decreases. This can result in bone rubbing and it can create painful bone spurs. Osteoarthritis generally develops slowly but the pain may worsen over time.
Rheumatoid Arthritis
Rheumatoid arthritis is a chronic health issue which affects multiple joints throughout the body, especially the knee joint. RA is also symmetrical, meaning it often affects the same joint on each side of the human body.
In rheumatoid arthritis, the synovial membrane that covers the knee joint becomes inflamed and swollen, causing knee pain, discomfort, and stiffness. RA is an autoimmune disease, which means that the immune system attacks its own soft tissues. The immune system attacks healthy tissue, including tendons, ligaments and cartilage, as well as softens the bone.
Post-traumatic Arthritis
Posttraumatic arthritis is a form of arthritis that develops after damage or injury to the knee. By way of instance, the knee joint may be harmed by a broken bone, or fracture, and result in post-traumatic arthritis years after the initial injury. Meniscal tears and ligament injuries can cause additional wear-and-tear on the knee joint, which over time can lead to arthritis and other problems.
Symptoms of Knee Arthritis
The most common symptoms of knee arthritis include pain and discomfort, inflammation, swelling, and stiffness. Although sudden onset is probable, the painful symptoms generally develop gradually over time. Additional symptoms of knee arthritis can be recognized as follows:
The joint may become stiff and swollen, making it difficult to bend and straighten the knee.
Swelling and inflammation may be worse in the morning, or when sitting or resting.
Vigorous activity might cause the pain to flare up.
Loose fragments of cartilage and other soft tissue may interfere with the smooth motion of the joints, causing the knee to lock or stick through motion. It could also creak, click, snap or make a grinding sound, known as crepitus.
Pain can cause a sense of fatigue or buckling from the knee.
Many individuals with arthritis may also describe increased joint pain with rainy weather and climate changes.
Diagnosis for Knee Arthritis
During the patient's appointment for diagnosis of knee arthritis, the healthcare professional will talk about the symptoms and medical history, as well as conduct a physical examination. The doctor may also order imaging diagnostic tests, such as X-rays, MRI or blood tests for further diagnosis. During the physical examination, the doctor will search for:
Joint inflammation, swelling, warmth, or redness
Tenderness around the knee joint
Assortment of passive and active movement
Instability of the knee joint
Crepitus, the grating sensation inside the joint, with motion
Pain when weight is placed on the knee
Issues with gait, or manner of walking
Any signs of damage or injury to the muscles, tendons, and ligaments surrounding the knee joint
Involvement of additional joints (an indicator of rheumatoid arthritis)
Imaging Diagnostic Tests
X-rays. These imaging diagnostic tests produce images of compact structures, such as bones. They can help distinguish among various forms of arthritis. X-rays for knee arthritis may demonstrate a portion of the joint distance, changes in the bone as well as the formation of bone spurs, known as osteophytes.
Additional tests. Sometimes, magnetic resonance imaging, or MRI, scans, computed tomography, or CT, scans, or bone scans are required to ascertain the condition of the bone and soft tissues of the knee.
Blood Tests
Your doctor may also recommend blood tests to determine which type of arthritis you have. With some kinds of arthritis, such as rheumatoid arthritis, blood tests can help with the proper identification of the disease.
Although the knee joint is one of the strongest and largest joints in the human body, it is often prone to suffering damage or injury, resulting in a variety of conditions. In addition, however, other health issues, such as arthritis, can affect the knee joint. In network for most insurances of El Paso, TX, chiropractic care can help ease painful symptoms associated with knee arthritis, among other health issues.

Dr. Alex Jimenez D.C., C.C.S.T. Insight
Treatment for Knee Arthritis
Non-surgical Treatment
Non-surgical treatment approaches are often recommended before considering surgical treatment for knee arthritis. Healthcare professionals may recommend a variety of treatment options, including chiropractic care, physical therapy, and lifestyle modifications, among others.
Lifestyle modifications. Some lifestyle modifications can help protect the knee joint and impede the progress of arthritis. Minimizing physical activities which aggravate the condition, will put less strain on the knee.
Losing weight may also help lessen stress and pressure on the knee joint, resulting in less painful symptoms and increased function.
Chiropractic care and physical therapy. Chiropractic care utilizes full body chiropractic adjustments to carefully restore any spinal misalignments, or subluxations, which may be causing symptoms, including arthritis. The doctor may also recommend physical therapy to create an individualized exercise and physical activity program for each patient's needs. Specific exercises will help increase range of motion and endurance, as well as help strengthen the muscles in the lower extremities.
Assistive devices. Using assistive devices, such as a cane, shock-absorbing shoes or inserts, or a brace or knee sleeve, can decrease painful symptoms. A brace helps with function and stability, and may be particularly useful if the arthritis is based on one side of the knee. There are two types of braces that are often used for knee arthritis: A "unloader" brace shifts weight from the affected section of the knee, while a "support" brace helps support the entire knee load.
Drugs and/or medications. Several types of medications are useful in treating arthritis of the knee. Since individuals respond differently to medications, your doctor will work closely with you to determine the medications and dosages which are safe and effective for you.
Surgical Treatment
The healthcare professional may recommend surgical treatment if the patient's knee arthritis causes severe disability and only if the problem isn't relieved with non-surgical treatment. Like all surgeries, there are a few risks and complications with surgical treatment for knee arthritis. The doctor will discuss the possible problems with the patient.
Arthroscopy. During arthroscopy, physicians use instruments and small incisions to diagnose and treat knee joint problems. Arthroscopic surgery isn't frequently used in the treatment of arthritis of the knee. In cases where osteoarthritis is accompanied with a degenerative meniscal tear, arthroscopic surgery may be wise to treat the torn meniscus.
Cartilage grafting. Normal cartilage tissue may be taken from a tissue bank or through a different part of the knee to fill out a hole in the articular cartilage. This process is typically considered only for younger patients.
Synovectomy. The lining damaged by rheumatoid arthritis is eliminated to reduce swelling and pain.
Osteotomy. In a knee osteotomy, either the tibia (shinbone) or femur (thighbone) is cut then reshaped to relieve stress and pressure on the knee joint. Knee osteotomy is utilized when early-stage osteoarthritis has damaged one facet of the knee joint. By changing the weight distribution, this can relieve and enhance the function of the knee.
Total or partial knee replacement (arthroplasty). The doctor will remove the damaged bone and cartilage, then place new plastic or metal surfaces to restore the function of the knee and its surrounding structures.
Following any type of surgery for knee arthritis will involve a period of recovery. Recovery time and rehabilitation will depend on the type of surgery performed. It's essential to talk with your healthcare professional to determine the best treatment option for your knee arthritis. The scope of our information is limited to chiropractic and spinal health issues. To discuss the subject matter, please feel free to ask Dr. Jimenez or contact us at 915-850-0900 .
Curated by Dr. Alex Jimenez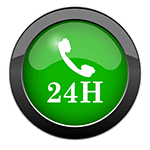 Additional Topic Discussion: Relieving Knee Pain without Surgery
Knee pain is a well-known symptom which can occur due to a variety of knee injuries and/or conditions, including sports injuries. The knee is one of the most complex joints in the human body as it is made-up of the intersection of four bones, four ligaments, various tendons, two menisci, and cartilage. According to the American Academy of Family Physicians, the most common causes of knee pain include patellar subluxation, patellar tendinitis or jumper's knee, and Osgood-Schlatter disease. Although knee pain is most likely to occur in people over 60 years old, knee pain can also occur in children and adolescents. Knee pain can be treated at home following the RICE methods, however, severe knee injuries may require immediate medical attention, including chiropractic care.
Post Disclaimer
Professional Scope of Practice *
The information herein on "How Arthritis Can Affect the Knee" is not intended to replace a one-on-one relationship with a qualified health care professional or licensed physician and is not medical advice. We encourage you to make healthcare decisions based on your research and partnership with a qualified healthcare professional.
Blog Information & Scope Discussions
Our information scope is limited to Chiropractic, musculoskeletal, physical medicines, wellness, contributing etiological viscerosomatic disturbances within clinical presentations, associated somatovisceral reflex clinical dynamics, subluxation complexes, sensitive health issues, and/or functional medicine articles, topics, and discussions.
We provide and present clinical collaboration with specialists from various disciplines. Each specialist is governed by their professional scope of practice and their jurisdiction of licensure. We use functional health & wellness protocols to treat and support care for the injuries or disorders of the musculoskeletal system.
Our videos, posts, topics, subjects, and insights cover clinical matters, issues, and topics that relate to and directly or indirectly support our clinical scope of practice.*
Our office has reasonably attempted to provide supportive citations and has identified the relevant research study or studies supporting our posts. We provide copies of supporting research studies available to regulatory boards and the public upon request.
We understand that we cover matters that require an additional explanation of how it may assist in a particular care plan or treatment protocol; therefore, to further discuss the subject matter above, please feel free to ask Dr. Alex Jimenez, DC, or contact us at 915-850-0900.
We are here to help you and your family.
Blessings
Dr. Alex Jimenez DC, MSACP, RN*, CCST, IFMCP*, CIFM*, ATN*
email: coach@elpasofunctionalmedicine.com
Licensed as a Doctor of Chiropractic (DC) in Texas & New Mexico*
Texas DC License # TX5807, New Mexico DC License # NM-DC2182
Licensed as a Registered Nurse (RN*) in Florida
Florida License RN License # RN9617241 (Control No. 3558029)
Presently Matriculated: ICHS: MSN* FNP (Family Nurse Practitioner Program)
Dr. Alex Jimenez DC, MSACP, RN* CIFM*, IFMCP*, ATN*, CCST
My Digital Business Card