The spine is divided into three different parts: the neck or cervical spine, the upper back or thoracic spine, and the lower back or lumbar spine. Each region of the spine has its own function and abilities. The lower spine helps you lift heavy objects because it is elastic. The neck is also constructed for flexibility, but the upper spine is built for stability and is also essential in supporting the body.
All your ribs stretch out from the thoracic spine. While these ribs help to create a cage that protects most of your organs, if the thoracic spine is damaged, it can cause pain and discomfort in the shoulder and back area. To be able to acquire the best, most effective treatment for your upper back pain (also known as mid-back pain), you should first understand what may be causing it. A healthcare professional, such as chiropractor, can help you figure that out, but here are some of the most common causes of upper back pain.
Causes of Upper Back Pain
Poor posture: Sitting with a rounded back and the shoulders hunched forward can place too much stress on the muscles of the upper and mid back. Because many office employees spend their work days sitting in front of the computer, poor posture is considered one of the top causes of upper back pain. Especially when you're at your desk for so many hours per day, it's easy to fall into the bad habit of not sitting correctly.
Improper lifting: In order to protect your spine when choosing to lift something up, you should also use correct body mechanics. Not using the proper form for lifting can cause injury and lead to upper back pain.
Carrying a heavy back pack: Anybody who uses a heavy back pack may be at risk for back injury. An over-loaded back pack can be harmful to the spine, but most importantly, not wearing a backpack correctly (eg, only using one strap) can cause more harm.
Trauma/injury: Traumatic events, such as automobile accidents, can cause upper back pain as a result of various factors. It is possible to suffer a fracture to the vertebrae of the spine or part of your vertebrae can press on a spinal nerve, which can lead to pain.
Infection: Even a paraspinal abscess or a spinal epidural abscess can compress the spinal cord or spinal nerves, causing upper back pain, depending on the affected region of the spine.
Osteoporosis: This is a condition which affects the bones, also you might not understand you've got osteoporosis until you experience a spinal fracture (eg, spinal compression fracture). Osteoporosis can weaken your bones, making them more likely to fracture and less inclined to carry your weight. You may develop upper back pain if you have osteoporosis on your thoracic spine. Weakened vertebrae don't support your body's weight as well, so tendons, ligaments, and muscles need to work harder to make up for that vertebrae. This can result in sprain, strain, or muscle fatigue as well as upper back pain, among other symptoms. In case you have a fracture or fractures due to osteoporosis, you will probably develop a round back from poor posture.
Kyphosis: When looked at from the side, your spine is supposed to curve in your upper back (thoracic spine) area; that curve is called a kyphotic curve or kyphosis. However, it can begin to curve out too much which is referred to as problematic kyphosis. Various conditions, such as osteoporosis, can cause kyphosis in the thoracic spine, leading to upper back pain.
Scoliosis: Scoliosis causes an unusual lateral curvature of the spine. It can make your spine look like an "S"or a "C" when seen from behind. If your spine is curving to the left or to the right in the upper back (thoracic spine), then you might have pain due to how the curve affects spinal nerves, muscles, and other soft tissues.
Other conditions: Upper back pain may develop in conjunction with other medical conditions not related to the spine. For instance:
Acid reflux (GERD)
Ulcer
Cardiac conditions, such as angina
Anatomical Structure and Upper Back Pain
The upper back, or the thoracic spine, is significantly more stable compared to the neck, or the cervical spine, and the low back, or lumbar spine. It doesn't move as far as the other regions of the spine since one of its most important functions is to protect the inner organs in the chest. It does this in conjunction with the ribs, which are attached to the vertebrae in the thoracic spine.
However, the thoracic spine is less prone to suffer from intervertebral disc issues as well as joint problems that commonly impact the neck and low back. It is much less common, although that does not imply that you can not have a herniated disc causing your upper back pain. It is less frequent to have spinal health issues in the thoracic spine. The neck and low back move much more compared to the upper back, therefore discs and joints may wear out earlier from overuse and misuse.
Chiropractic Care for Upper Back Pain
Although less common than lower back pain, for instance, many people will visit a chiropractor's office seeking relief for upper back pain. Working with a highly qualified doctor of chiropractic, patients can find relief from their upper back pain. In a chiropractic office, the terms of a treatment are on the patient.
Since many thoracic spine issues also consist of cervical or lumbar spinal issues, a doctor of chiropractic can assess and treat all three regions successfully. Herniation of the upper and lower spine's discs are common due to the versatility of these two regions. If pain is at the upper of mid back, however, most frequently the reason isn't because of slippage, but rather an injury or poor posture.
When an individual has had bad posture for many years, their thoracic spine can get used to being pulled forward and the surrounding supporting muscles can become weak. Pain can often increase or worsen from the continuous pulling due to poor posture. A chiropractor can help develop a treatment program which involves carefully restoring the original alignment of the spine in order to improve posture.
Dr. Alex Jimenez's Insight

Neck and back pain are some of the most common health issues treated in a chiropractic office. Although rare, however, upper back pain may also develop as a result of some of the prevalent causes behind cervical and lumbar spine problems. The thoracic spine is the most stable region of the spine. Because the rib cage is attached to the vertebrae of the thoracic spine, the upper back area of the human body must function efficiently to support the body's weight. Chiropractic care can help carefully restore the original alignment of the thoracic spine, helping to decrease upper back pain and other symptoms.
If someone becomes injured during an automobile accident, the muscles of the upper back might not be strong enough to offer proper support for the body. Overstretching of significant muscles can lead to severe pain and can trigger the vertebrae of the upper back to slip out of place. If you're suffering from upper back pain, then drop by a chiropractic office. Finding relief for your upper back pain is a walk-in away with no lengthy insurance forms to complete or odd appointment times to remember. The scope of our information is limited to chiropractic as well as to spinal injuries and conditions. To discuss the subject matter, please feel free to ask Dr. Jimenez or contact us at 915-850-0900 .
Curated by Dr. Alex Jimenez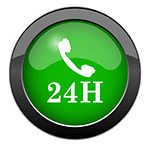 Additional Topics: Back Pain
According to statistics, approximately 80% of people will experience symptoms of back pain at least once throughout their lifetimes. Back pain is a common complaint which can result due to a variety of injuries and/or conditions. Often times, the natural degeneration of the spine with age can cause back pain. Herniated discs occur when the soft, gel-like center of an intervertebral disc pushes through a tear in its surrounding, outer ring of cartilage, compressing and irritating the nerve roots. Disc herniations most commonly occur along the lower back, or lumbar spine, but they may also occur along the cervical spine, or neck. The impingement of the nerves found in the low back due to injury and/or an aggravated condition can lead to symptoms of sciatica.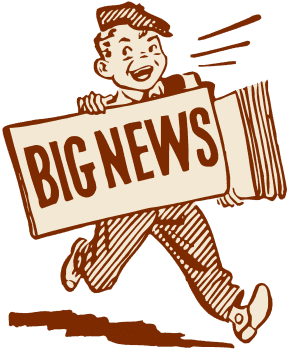 Post Disclaimer
Professional Scope of Practice *
The information herein on "Common Causes of Upper Back Pain in El Paso, TX" is not intended to replace a one-on-one relationship with a qualified health care professional or licensed physician and is not medical advice. We encourage you to make healthcare decisions based on your research and partnership with a qualified healthcare professional.
Blog Information & Scope Discussions
Our information scope is limited to Chiropractic, musculoskeletal, physical medicines, wellness, contributing etiological viscerosomatic disturbances within clinical presentations, associated somatovisceral reflex clinical dynamics, subluxation complexes, sensitive health issues, and/or functional medicine articles, topics, and discussions.
We provide and present clinical collaboration with specialists from various disciplines. Each specialist is governed by their professional scope of practice and their jurisdiction of licensure. We use functional health & wellness protocols to treat and support care for the injuries or disorders of the musculoskeletal system.
Our videos, posts, topics, subjects, and insights cover clinical matters, issues, and topics that relate to and directly or indirectly support our clinical scope of practice.*
Our office has reasonably attempted to provide supportive citations and has identified the relevant research study or studies supporting our posts. We provide copies of supporting research studies available to regulatory boards and the public upon request.
We understand that we cover matters that require an additional explanation of how it may assist in a particular care plan or treatment protocol; therefore, to further discuss the subject matter above, please feel free to ask Dr. Alex Jimenez, DC, or contact us at 915-850-0900.
We are here to help you and your family.
Blessings
Dr. Alex Jimenez DC, MSACP, RN*, CCST, IFMCP*, CIFM*, ATN*
email: coach@elpasofunctionalmedicine.com
Licensed as a Doctor of Chiropractic (DC) in Texas & New Mexico*
Texas DC License # TX5807, New Mexico DC License # NM-DC2182
Licensed as a Registered Nurse (RN*) in Florida
Florida License RN License # RN9617241 (Control No. 3558029)
Presently Matriculated: ICHS: MSN* FNP (Family Nurse Practitioner Program)
Dr. Alex Jimenez DC, MSACP, RN* CIFM*, IFMCP*, ATN*, CCST
My Digital Business Card